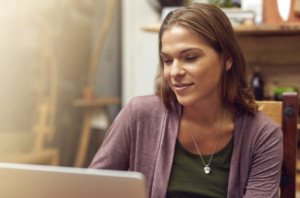 What are the Advantages of Outsourcing Demand Generation?
If you're hoping to increase your business in 2022, outsourcing demand generation is a great place to start. Demand generation is a business strategy that utilizes marketing techniques to boost customer interest in your product. Instead of only focusing on one part of the customer journey, successful demand generation offers a wholistic approach to marketing that takes into consideration the buyer's process from start to finish.
By implementing creative and engaging content, demand generation aims to develop brand awareness, generate leads, and increase overall revenue. It's time to get started on your demand generation journey today!
What is the Difference Between Outsourcing Demand Generation and Lead Generation?
Sometimes the phrases demand generation and lead generation are used interchangeably, but there are a few key differences that distinguish one from the other.
Demand Generation – Demand generation focuses on expanding your audience and increasing interest in your brand and / or product. Demand generation is also centered on establishing a strong sense of brand identity in a competitive marketplace, and marketing that unique image to a large customer base.
Lead Generation – Lead generation is a slightly more specialized version of demand generation. Instead of appealing to a wide audience and spreading marketing materials on a large scale, lead generation is all about finding and qualifying individual leads. Potential buyers who have been qualified through a lead generation process are integrated into the sales pipeline with the express purpose of securing a sale.
How Does Demand Generation Work?
Since demand generation focuses so heavily on customer engagement, the success of your demand generation strategy depends on outlets like social media, blogging, and live events.
Here are a few examples of how to establish an effective demand generation strategy:
Start a Blog – Create content that speaks to your customer base and offers insights, tools, and promotions related to your product. Blog posts increase traffic to your website, and provide customers with an opportunity to engage with your brand. Prospects who visit your blog can engage with your content by downloading articles, signing up for email newsletters, and enrolling in webinars or other informational sessions.
Reach a Larger Audience with Social Media –Social media is one of the most useful tools when it comes to spreading the word about your product and distinguishing your brand. Through successful social campaigns you can share content, promote new products, and engage with new audiences. Plus, with omnichannel marketing strategies, your prospects will be able to easily access your product across multiple platforms.
Facilitate Live Events – Sometimes the best way to reach new audience members is through live events. Informational sessions, seminars, and Q&A sessions all offer curious consumers the opportunity to find out more about your company. Live events offer prospects a chance to engage with your brand in a low-pressure environment.
What are the Advantages of Outsourcing Demand Generation?
There are lots of reasons why a company might choose to outsource their demand generation team. For one, outsourcing demand generation increases your flexibility and maximizes employee productivity. Most importantly, since outsourced teams are comprised of specialized individuals who have access to the latest tools and tricks of the trade, outsourcing leads to more productive and wide-reaching visibility.
Gain Time – Outsourcing marketing projects like demand generation allows you to spend less time worrying about specific customer engagement strategies, and more time focusing on the big picture. Additionally, in-house resources that would typically be allocated to demand generation can be directed towards other projects.
Gain Flexibility – With specialists tackling your demand generation needs, you never need to worry about last minute pivots or changes to your plans. We all know that marketing is an ever-changing landscape, and outsourced teams have the tools to cope with a fast-paced environment.
Prioritize In-House Employees – Outsourcing does not mean that existing employees are short-changed. In fact, outsourcing allows your in-house team to focus on their strengths and dedicate time and energy towards projects that allow them to shine.
Work with Acquirent to Expand Your Customer Base
When you partner with Acquirent, our team of sales development reps will work with your business to facilitate high-level marketing strategies that meet all your demand generation needs. We understand that every business brings unique strengths to the table, which is why our team is dedicated to finding solutions that mesh with your company's culture and brand identity.
With our diverse experience, access to cutting edge sales enablement technology, and superior customer support, Acquirent provides personalized assistance to businesses across the country. It's time to embrace new opportunities and invest in your business, and at Acquirent, we're here to help.