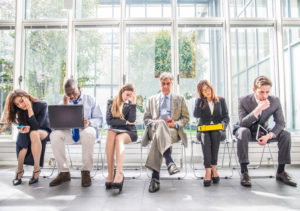 4 Reasons It's Painfully Hard to Recruit Inside Sales Reps
It's time. You've decided you need more inside sales reps to qualify prospects and set appointments. "How hard can this be?" you ask. "Can't I just post an ad on Craigslist?"
The short answer is no—not if you want to find the best candidates, and do so in a way that doesn't derail your attention or budget. Here are four reasons why it's harder than you might think to recruit inside sales reps.
Labor Markets Can Be Tight or Expensive
The ease and cost of hiring sales reps varies widely by geographic area. If your company is based in rural Nebraska, there simply may not be enough qualified candidates to choose from. In cities with a high cost of living, such as New York City or San Francisco, there are plenty of good candidates—but the cost of hiring them might be prohibitive. And in other markets, low unemployment rates drive up the cost of labor and make it harder to persuade the best candidates within the small available labor pool to come work for you.
You Need Recruiters
Recruiting is a tedious, time-consuming process. Even if you have access to a large, qualified and affordable labor pool, you might not have a recruiter to sift through a mountain of resumes and to pre-screen candidates.
Without a dedicated recruiter, those duties often fall upon a senior sales manager, or even the VP of Sales. This is an enormous distraction of time and attention from what they should be doing instead—closing new business. And because senior sales staff have so many other high-priority responsibilities, recruiting will often take a back seat. This slows the hiring process, which in turn delays how soon your new rep can start generating pipeline for your business.
Even if your company does have a recruiter on staff or on contract, if that individual is hiring for multiple positions his or her attention will be spread thin—and more junior sales reps will not get priority over more senior hires. Once again, speed-to-hire will be adversely impacted.
Recruiting Is Expensive
Many smaller, fast-growing companies fail to appreciate how expensive recruiting really is. You need to consider:
Salaries or fees paid to recruiters
Fees to post job openings on multiple career websites
Fees for conducting background checks
The costs of software, such as applicant tracking systems or resume submission systems, to capture and track candidate information
In addition to these hard costs, there are a myriad of soft costs, such as the time it takes your organization to conduct interviews or candidate assessments, check references, or send follow-up emails.
There's another important cost to consider, too, which is the cost of a bad hire. Recruiting done wrong results in hiring bad reps who could prevent your company from winning business that a skilled rep could have helped you win. Sometimes the harm is irreparable. Bad hires also exhibit high turnover, which is a waste of your investment both in recruiting and training the rep.
It's Hard to Identify a Good Candidate
Okay, so even if you have a pool of qualified candidates, and you have a recruiter (or are willing to serve in that capacity), and you have the budget to cover all the costs of recruiting, you're left with an even bigger challenge: How do you evaluate candidates?
Inside sales reps are typically young and have little or no sales experience or training. If fact, they may be fresh college graduates who possess no professional experience whatsoever. And unlike many other fields, there are no specific academic degrees or certifications in "inside sales" to help distinguish candidates.
Without a demonstrable track record of success in setting appointments and no sales-related references to consult, you may be forced to rely on an evaluation of a candidate's personal qualities which suggest, though not prove, that he or she might be good at sales. However, these soft skills—such as motivation, ambition, resilience, and coachability—are exceedingly difficult to discern. It takes skilled interviewing techniques and assessments to do it well.
How Acquirent Recruits Top Inside Sales Talent
Acquirent removes the costs and complexities from recruiting the best inside sales reps for your company. First, our home base in Chicago gives us access to a large, qualified, and comparatively affordable talent pool.
Most importantly, our team of recruiters invests the time to learn your company's unique sales needs and actively seeks out the most qualified reps to meet them. Acquirent employs a proven 22-step recruiting process that includes a series of interviews, behavioral and cognitive assessments, a writing test, 360-degree reference checks, and a criminal background investigation. That's what it takes to ensure we find candidates who possess the right level of "grit" to succeed in an inside sales role.
There's no way around it: recruiting good inside sales reps is incredibly difficult, and you have a business to run. Partnering with Acquirent allows you to focus on what you do best while mitigating the risks of hiring the wrong people. You can find more information on Acquirent's recruiting services here.