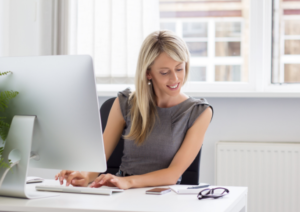 Writing a Cold Call Script to Get Appointments
Every sales rep knows it's necessary to master the art of cold calling. After all, there's a reason cold calls have stuck around as a standard sales technique! But approaching a cold call can send shivers down the spine of even the most seasoned sales professional. Writing a cold call script to get appointments can help align your strategy with a proven methodology to get appointments and better leads.
Our advice? Write a script. Think of your cold call script as a compass for your conversation. You know the direction you need to go, and your script helps you follow landmarks along the way. This way, it's easier to relax, outline the benefits your product offers, and nail down a future appointment.
Here are some of our top tips for crafting a script that knocks your pitch out of the park.
Why Use a Script?
Still on the fence about using a script? Here are some key benefits sales reps experience when using a cold calling script:
Time Management – Rambling phone calls won't get you anywhere when it comes to securing an appointment with your prospect. Phone conversations need to be snappy, well informed, and to the point. Lengthy, meandering pitches are a sure-fire way to waste your prospect's time.
Stress Reduction – Going into a cold call with a script in your hand automatically makes the call less intimidating. When you have a plan, you don't need to spend energy making up your sales pitch on the fly.
Relaying Information – Nothing is more frustrating than realizing you forgot a key talking point after you've hung up the phone. A script ensures that the crucial information is right in front of you, so you don't need to worry about remembering details under pressure.
What are the Key Elements of Writing a Successful Cold Call Script?
A successful cold calling script should provide your prospect with some basic information: who you are, why you're calling, and how your product can benefit their business. Additionally, you need to remember that the goal of your call isn't making a sale, it's scheduling a follow-up appointment.
A follow-up appointment is an opportunity for you to understand your prospect's needs. No matter how this meeting goes (that is, even if you don't make a sale) your prospect should still feel like they are gaining value from talking with you. You want your prospect to keep you in mind for future opportunities, and to refer you to other colleagues who may benefit from your services.
Writing a Cold Call Script 101
Every prospect is unique, and that's why you need to have several scripts in your back pocket. Sometimes you might need to demonstrate your technical know-how, and sometimes you might need to befriend the gatekeeper. Having a few different scripts at hand is helpful when you're stepping into an unknown situation.
The Research-Based Script
"Doing the research" entails going the extra mile to understand your prospect. A research-based script demonstrates that you're not only knowledgeable about your product, but you're also aware of your prospect's needs. To add a layer of detail and authenticity to your phone call, Ringcentral.com recommends that "if the person you're calling is quoted in an article, make that quote part of your script, especially if the prospect mentioned a business challenge or opportunity that your product or service addresses." By citing a specific quote, you'll demonstrate that you're detail-oriented and interested in understanding your prospect's needs.
The Referral Script
Working in the sales world requires you to cast a wide net. With such a large network of resources, it's not unusual for reps to find business opportunities through mutual connections. Using referrals is a great strategy to gain your prospect's trust. However, if you're using a referral, make sure you keep track of all their details. An Indeed.com article urges sales reps to remember to give credit to references, "if you are going to use the name of the person who referred you, make sure you have that information, as well as some personal information about who they are and how you know them to support your claim that they referred you."
The Gatekeeper Strategy
While you might think gatekeepers are the downfall of every sales rep's success, gatekeepers are an invaluable resource if you want to maintain a positive relationship with your prospect. Gatekeepers are typically secretaries, office managers, or personal assistants who manage the decision-maker's schedule and are likely the first people you speak to when making a cold call.
The best way to get past gatekeepers is to treat them with respect, and to demonstrate your professionalism and knowledge. Develop a good rapport and be polite! Since the gatekeeper holds the keys to the inner-sanctum, it's essential that you maintain a positive relationship.
Manage Your Cold Calling Techniques with Acquirent
Acquirent is an outsourced sales development company dedicated to helping your business grow. With over fifteen years of experience, the team at Acquirent is proud to offer the latest sales enablement technologies and marketing strategies.
From providing lists of pre-qualified leads to developing effective cold calling scripts, Acquirent's dedicated team of SDRs will help rocket your business into the future.