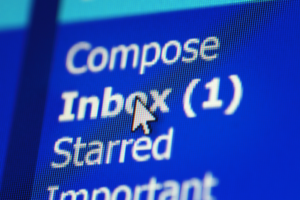 How to Send a Cold Email 101
Successful sales reps know that knowing how to send a cold email is one of the best strategies for reaching new prospects and expanding brand awareness. Emails strike the perfect balance between being personal, yet not as invasive as a phone call or text message. A well-crafted, attention-grabbing cold email engages a prospect without being pushy or overly informative.
Developing the perfect cold email takes patience and practice. Don't be discouraged if a large percentage of emails go unanswered! The beauty of cold emailing is that you can reach a large number of prospects in one fell swoop. Here's our guide on the essential elements of a successful cold email campaign.
How to Cold Email: Understanding Your Objective
Cold emails are not spam. They aren't designed to offer flashy deals or huge promotions, and shouldn't be sent out indiscriminately. Cold emails are sent to a select list of prospects who match your ideal customer profile in the hopes of gaining new qualified leads.
Think of cold emails as conversation starters. You're not trying to make a sale, or offer a product description. You're beginning a conversation with a potential client, and introducing yourself and your company. Ultimately, you want your prospect to feel like there's a genuine person behind the email, not an automated service.
Craft a Punchy Subject Line
The subject line of an email is the first thing the recipient sees in their inbox. The subject line is your chance to make a positive first impression, to capture their attention, or to pique their interest. Don't go overboard with formatting or punctuation—this will only send your email directly to the spam folder.
An effective subject line shouldn't be overly long. Keep it brief, and don't be afraid to add a personal touch. A great technique for an intriguing subject line is to ask a question. Your main objective is to keep your reader interested in what you have to say.
Keep the Email Short and Sweet
A cold email is not the time or place to launch into a lengthy sales pitch or product description. You don't want to intimidate your reader with paragraphs of information!
Introduction
The first few sentences should set up the premise for your email. Instead of using this space to talk about yourself, focus instead on your prospect. Mention how you became aware of their company, or highlight a potential problem that your product can solve.
Body
This is the place where you offer your unique solution to your potential customer. The body of the email should adhere to the same brief and curious style as your subject line and introduction.  Introduce your product and offer some insights into the value your product offers your customers.
Call to Action
This is the point in your email where you ask a prospect to do something to engage with your company. This might be a brief phone call, a follow up email, or a survey. Identify your call to action ahead of time so you can build your email to make a successful request. Avoid being pushy, and instead ask questions and show your desire to help your prospect.
Signature
Sign off with a professional signature. Make sure you include details about your company, position, and contact information. This will add credibility to your email, and ensure that your prospect has the necessary information to contact you.
Make it Personal, But Not Too Personal
Cold emails need to sound natural, approachable, and include personal details about your prospect. Keep the tone friendly, and stay away from overly-formal corporate jargon. Remember, this is the start of a conversation.
Personalize your message by mentioning a product or achievement that your prospect was involved in. Don't be afraid to use some tasteful flattery, but keep your tone light and approachable. Be careful not to include an abundance of personal information, which may come off as unprofessional or even creepy.
How to Craft a Cold Email? Get Help from the Professionals
Developing a cold email campaign takes time and expertise. While many companies create their own email templates, sometimes it's more time and cost-effective to work with a professional sales development company.
At Acquirent, we specialize in lead generation, marketing management, and outsourced sales development. From cold emails to cold calls to social media campaigns, we can help expand your customer outreach and identify more qualified leads. Get started with your consultation today by requesting a quote!