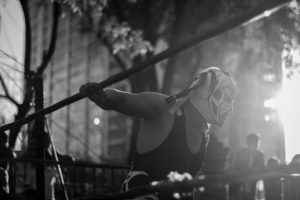 How My Independent Wrestling Career Helped My Sales Career
Imagine this: You are waiting behind a curtain dressed in your spandex outfit and knee pads. You hear the roar of the crowd from the other side of the curtain. Your theme music hits and your name is announced. You walk through that curtain to hundreds of screaming fans that have come from near and far to see you. You strike a pose and start walking toward the ring. When you enter the ring, the crowd gets louder. They are expecting to see something really great. Now it is your job to put on a phenomenal show.
I have enjoyed this experience for more than nine years and it never gets old. I began my independent wrestling career in 2008, and it has been quite a whirlwind. I never expected that my career inside the ring would impact my career outside the ring, but over the years, I have learned that some key principles of wrestling are very much like the key principles of sales. There are three overlapping philosophies that are important to both:
If you don't believe it, no one else will.
A wrestler's job is to put on a show. You are playing a character and entertaining a crowd. If you are a good guy, you need to act happy and friendly to get the crowd on your side. If you are a bad guy, you need to act like the worst guy the crowd has ever seen. If they really hate you, your job is done. It is important to sell yourself as an over-the-top character. In sales, your product is your character. You need to believe in what it is and does. If you are talking to a prospect about your product and you lack confidence and enthusiasm, that prospect is not likely to buy it. You are not just selling the product; you are also selling yourself as an ambassador for it. Your passion can be contagious and lead to a successful career.
Train as much as you can.
Training in wrestling is extremely important. The moves that you are expected to perform are dangerous and they can be harmful if not performed correctly. The last thing you want to do is hurt yourself or your opponent. I have seen many wrestlers get hurt because of poor training and failing to properly execute moves. In sales, training can only make you better. I have seen salespeople lose potential deals because they lack adequate training. Over time, salespeople must learn and evolve. You keep getting better by constantly examining what works and what does not. Learning new techniques and communication strategies can help your growth potential astronomically. In both wresting and sales, you will be unstoppable if you keep on training.
Be clear.
When you get into the ring with your opponent standing across from you and the crowd all around, you need to make it very clear that you do not like that person and you are going to win the match. You also need to be clear about who your character is. Whether you are a dark Rockstar from the other side of the tracks or a glittery mermaid sent from the sea to seduce your male opponent into letting you win, you need to portray it fully so there is no question from any onlookers. You need to know your character as if you live like your character every day. In sales, you need to be clear about what you are selling. Know your product inside and out. Thoroughly knowing your product allows you to present it in a way that leaves no doubt in the prospect's mind about its ability to fill their need. The clearer you are, the more successful you will be.
My independent wrestling career has taken me to many different places. I never imagined that one of those places would be a successful sales career. I am very thankful for more than nine years in the ring, and I plan to continue wrestling. I am also not leaving sales anytime soon, and I look forward to my experiences on the mat continuing to shape my success in sales.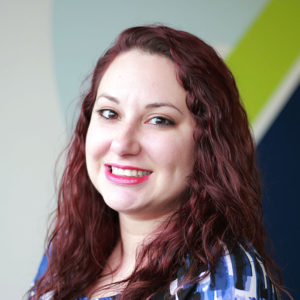 Jennifer Klein
Sales Executive II