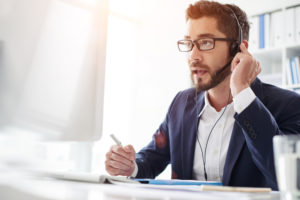 The Top Cold Calling Scripts That Helped Close 2,207 Appointments
The Top Cold Calling Scripts That Helped Close 2,207 Appointments
Cold calls are an important part of an overall sales strategy. How they are executed, however, means the difference between success and failure. Because the end goal of any cold call is to set an appointment, you need to have a winning call script to get the results you want.
Let's take a look at why your cold calls aren't working and the five qualities of effective cold calling scripts.
Why Your Cold Calling Script Isn't Working
There are several reasons why your cold calls aren't working. One reason is that it rambles on and on without getting to the point of the call. This type of script doesn't create a dialog. So, it comes across as intrusive. Consequently, it doesn't help you close an appointment.
Another reason your cold calls aren't working is that your script focuses on sharing features and not benefits. By now, you should have heard the adage that "benefits sell, features don't." Remember that your cold call is a sales call. And, if you want to sell your solution, your call must focus on the benefits of your product or service to the prospect, and not on the features.
Sometimes the reason why your cold calls aren't working has nothing to do with the script. Your beliefs may be getting in the way of your success. If you believe that you are bothering your prospects or that they don't want to talk to you, then you've already decreased your chances of having a productive call. Your beliefs create your attitude. And, having an effective script goes a long way to improving your attitude.
The Five Qualities of an Effective Call Script
Here are the five qualities of effective appointment setting scripts.
Disarm
When the prospect picks up the phone, they know they are getting a cold call. They are expecting a sales pitch. Because of this, they will most likely put up a defensive barrier. This means that it is your primary job to disarm them. And, to win their attention for the rest of the call, you must disarm them within five to 15 seconds. After they are disarmed, you can proceed with your pitch.
The best way to disarm a prospect is with a pattern interrupt. For example, since you know what part of the country they are in, you might mention something like how horribly cold or hot the local weather is. Or, you might talk about how happy or upset you are by the performance of the local sports team. Another good way to disarm a prospect is to use humor to get them laughing. The point is to say something that makes a connection with the prospect.
Tone
Forget being the peppy salesperson. If you take that tone on a call, you run the risk of annoying your prospect. Instead, speak with confidence. People take notice and listen when they are met with a confident and assertive tone. An effective tone for sales may not be the natural tone you use in everyday conversation. So, take the time to find and refine your tone. Practice it until you are satisfied that you have crafted a tone that will capture a prospect's attention.
Benefit Statement
What does it mean if you give your pitch to a prospect and they respond "well, so what?" It means that your script isn't very good. Not only must you give a prospect a reason to listen to your pitch, you must give them a reason to take the action of setting a meeting with you. To accomplish this, it helps to have a benefits statement that addresses the pain points that resonates with the prospect. Ideally, you want them to say "yeah, we have that pain point and we want to avoid it."
Ask for a Meeting
A surprising number of salespeople never ask for a meeting. After striking up a dialogue, they end the conversation with an open-ended question like "can I help you with anything?" How is the prospect supposed to know what the next step is unless you lead them there? You're not trying to close the deal on a cold call. But you must have a call to action. And, that call to action is asking for a meeting.
Here's an example of a benefit statement combined with an ask for a meeting. "One organization saved fifty-six million dollars after working with ACME corporation to optimize their financial planning, budgeting, and forecasting, and I was hoping to get fifteen minutes on your calendar to talk about this with you in more detail. Does that sound reasonable?"
Qualify
You aren't setting appointments for the sake of setting appointments. You ultimately want to make a sale. For this reason, it is important to qualify the prospect into an opportunity so that you can potentially sell them your solution. Once the prospect is qualified, you know that the meeting will be worth your while.
So, when a prospect agrees to a meeting, it helps to follow up with a question about their pain points. You might ask, "so that I can prepare for our meeting, how are you currently doing x? Or you might ask, "what are your biggest challenges around y?" You might also ask, "what types of solutions are you using today?" All of these questions help you identify the interest and need of the prospect before you meet with them.
The Top Call Scripts That Helped Close 2,207 Appointments
Making cold calls isn't easy. It takes talent and persistence. And, it helps to have an effective call script. Email me at aaron.cecil@leadjen.com to receive the top call scripts that we've used to close 2,207 appointments.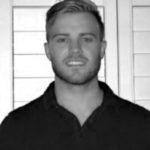 Aaron Cecil
Chief Sales Officer, Leadjen