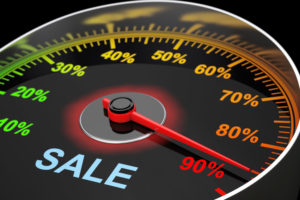 Increase Your Speed to Market by Outsourcing Your Sales Function
[et_pb_section bb_built="1″ admin_label="section"][et_pb_row admin_label="row"][et_pb_column type="4_4″][et_pb_text admin_label="Text"]
Increase Your Speed to Market by Outsourcing Your Sales Function
Although you may be hearing this phrase more frequently, "Speed to market" isn't a trendy concept. It's a mantra for those who understand the importance of getting their product into the marketplace as quickly as possible. They are continually exploring ways of shortening the time between the development of their product and its availability for the sales team to start selling the product.
Why Speed to Market Is Important
Getting your product to market faster than your competition is essential in a rapidly changing global marketplace where speed to market may mean success or failure. If you take too long to commercialize your product, you may fail to capitalize on an ever-narrowing window of opportunity before competitor's swoop in and pass you by.
When Speed to Market Is Important
Having your sales team get your product in front of prospects quickly is always a good manufacturing and marketing strategy. However, there are many times when speed to market is crucial, and you must rely heavily on your already busy sales team. A few of these times include when your company is launching a new product, when your company is experiencing a sudden influx of capital, and when your company is targeting a new vertical market.
A new product launch, or brand extension, may be the most common situation where speed to market is critical. You need to have a sales team that is prepared to introduce the new product to prospects and close deals. Otherwise, the product launch is headed for failure.
Another situation when speed to market is important is when there is a sudden influx of capital, perhaps as the result of a large venture capital investment. When new investors enter the scene, they expect a growth in sales. That's because growth will fuel the return on their investment. Unfortunately, this expectation for rapid growth can overwhelm your existing sales team.
A third situation when speed to market is important is when your company is targeting new verticals. For example, a company has been selling a unique piece of machinery exclusively to customers in the manufacturing industry for many years. Then, one day, someone at the company realizes that the machinery can be useful in a new vertical—the construction industry. In this case, your sales team must have the capacity to pivot to the new vertical while also continuing to sell to the old vertical.
Why Speed to Market Can be Hard to Achieve
Speed to market can be hard to achieve for several reasons. When rapid growth is the issue, the internal sales function may not be prepared to handle all the elements of the sales puzzle. The company may not have the infrastructure that includes recruiters, sales managers, a vice president of sales, CRM experts, a sales oriented culture, and an environment that is conducive to sales. When these elements aren't in place, the company will struggle to grow fast enough to meet the expectations of investors.
In the case of a new product launch, speed to market is critical. However, it takes lots of time and effort to build out an effective inside sales function that can handle the launch. When the company doesn't have the time, or doesn't have the capacity to spend the effort, it will be difficult to capitalize on new opportunities.
Additionally, when targeting a new vertical, speed to market can be hard to achieve. That's because the internal sales team may not be prepared to make the shift from one vertical to another. In this situation, new sales people may need to be hired, onboarded, and trained. Or, at the very least, the existing sales team must be refocused and retrained.
Acquirent Will Help You Increase Your Speed to Market
Whether your company is large or small, one sales challenge is the same. Speed to market matters.
Accelerating your speed to market requires a strategic approach. And, a crucial part of that strategy is maintaining a highly effective sales function. When you want to start closing deals in weeks—not months—without making a huge investment in your sales infrastructure, you should consider outsourcing part or all of your inside sales function.
To get your product in front of prospects as quickly as possible, you need an outsourced sales partner that has the right resources, skill sets, and experience. Acquirent is the best choice. That's because our experienced sales team utilizes repeatable processes that are based on the latest best practices. And, we have a full-time staff of recruiters, trainers, and sales managers to do the heavy lifting. For these reasons and more, Acquirent is the sales outsourcing partner that is well-positioned to get you outstanding results.
[/et_pb_text][/et_pb_column][/et_pb_row][/et_pb_section]