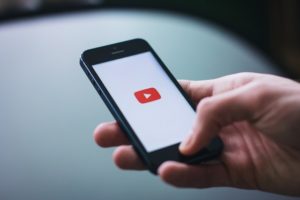 Video Ads For Sales Growth: Using YouTube For Conversion
Video marketing is a booming industry, which helps YouTube to grow steadily year after year. The largest video streaming service attracts more than two billion users, thus making it possible to approach almost any target audience and sell a product accordingly.
YouTube ads can help you to boost sales, but the only way to achieve is to follow the state of the art video advertising tactics. In this post, we will show you the types of YouTube video ads and explain how to use them for sales growth. Let's take a look!
Types of YouTube Ads
Before we begin discussing the ways to create a perfect YouTube video ad, we need to briefly mention all the different formats available on this platform. Generally speaking, you'll be dealing with three types of ads on YouTube:
TrueView ads appear at the very beginning of a YouTube video. They are skippable, which means that viewers can opt-out after five seconds. Besides being versatile, TrueView ads are a very practical solution because they are cost-efficient. Namely, you only get to pay for the ad in case users take the desired action or if someone watches it for over 30 seconds. There are three categories of TrueView ads:
In-stream ads
Discovery ads
TrueView for reach
Non-skippable YouTube ads
This is the type of ad that really annoys the vast majority of users, but it doesn't mean YouTube is going to eliminate the feature. On the contrary, non-skippable ads are still a big deal in the video advertising industry because they force users to hear a brand's story.
A non-skippable ad lasts up to 20 seconds and appears at the beginning or in the middle of a YouTube video. It is important to mention that non-skippable ads should combine video and audio messages because a lot of users won't really be looking at the ad.
Jake Gardner, a copywriter and a perfect candidate if you need someone to write my dissertation, says that bumper ads are a shorter version of non-skippable ads: "They last only six seconds and it makes them less annoying/more tolerable. The format is excellent for mobile advertising because it doesn't ruin users' experiences."
7 Tips to Craft a High-Converting YouTube Ad
Now that you know the options, it is time to think about crafting your own YouTube video ad. Our goal is to help you with that, so keep reading to learn seven practical tips to create a high-converting video advertisement.
Introduction
It all begins with the introduction because you have to explain who you are and what you do. After all, you cannot expect a random YouTube user to know about your company or product and understand how it works. In other words, you should immediately state something like: "A tool called ABC helps email marketers to learn why their campaigns are not converting."
Explain the problem
This is where you need to get creative and explain the true nature of the problem. It is important to focus on the users' perspective and tell them what they have been doing wrong so far. For example, you can mention that native email analytics is not able to identify conversion-related issues.
Create a smooth transition
The third step is to create a smooth transition by using common phrases or explanations you've heard from existing clients. It helps targeted YouTube users to relate to the problem and also gives you the reason to explain why you designed such a superior product.
Display the best features
This is often the most significant aspect of a YouTube video ad because it is supposed to display the best features your product has to offer. First of all, you should present the product in general and then focus on specific functions. That way, viewers will immediately understand what to expect from your product or service.
Encourage user engagement
Now is the time to encourage user engagement and inspire prospects to purchase the product or at least to sign up. You should add a few more benefits along the way to convince even the most suspicious users. For instance, you can mention a 30-day free trial or explain that the entire setup process takes no more than five minutes.
Resolve all the remaining issues
Some people will still hesitate to take action, so it's up to you to resolve even the smallest issue they might be struggling with. One thing a user could be worried about is paying hidden fees in the long run, so you can explain that there are no remaining fees whatsoever – what they see is what they get.
Take advantage of social proofs
The last thing you can do is add social proofs to give users yet another motive to take action. You can do it simply by showing the faces of happy customers or by inserting logos of clients who are already using the product or service.
The Bottom Line
YouTube is not only the largest video streaming network but also a huge advertising platform that grants you exposure to more than two billion users globally. In such circumstances, it would be a mistake not to use the platform to boost sales and drive fresh conversions.
We showed you the basic types of YouTube video ads and explained seven ways to turn them into conversion boosters. Make sure to use our suggestions and leave a comment if you have something else to add to our post – we would love to see it!
AUTHOR BIO
Alice Jones is a digital marketer from San Francisco who works for custom papers and essay writing service. Alice is a social media expert, but she also loves writing about email marketing and display advertising. She is the mother of two toddlers and a passionate yoga practitioner.