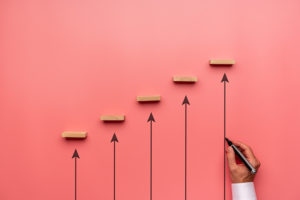 Rapid Lead Generation for Scaling a Business for Growth
If you're ready to see your business take off and grow, there are several different focus areas to consider. Of these, lead generation is one of the most important. After all, without leads, there's nothing to cultivate in your sales funnel. Below, you'll find some tips and methods for generating leads, scaling your business, and experiencing exponential growth. 
Purchase Lead Lists
In today's day and age of big data, it's possible to find lead lists that fit just about any industry or niche. No matter what you're selling – from t-shirts to finance software to food – there's a list of leads out there that's made just for you. Do some research to find out how much such a list tends to cost, then research several companies to find out which ones tend to provide the best service and support. Most importantly, make sure that your team has the knowledge and talent to cultivate those leads – otherwise, you're just throwing your money away. 
Make the Most of Social Media
Lots of companies are scaling back their marketing budgets thanks to the pandemic, but that doesn't mean they've given up on marketing. In fact, they've simply shifted to a more organic marketing style. Social media is one of the best ways to cultivate leads organically, and there's plenty of data to prove that organic leads tend to be the best leads of them all. Consider things like regular updates to your company's Facebook and Instagram accounts, and think about hosting contests that involve people who engage with your content. These are great strategies for rapid lead generation and scaling. 
Revisit Your Website Content
First and foremost, make sure you're using a solid landing page to capture your website visitors' information. Then, revisit your entire website to ensure it's still optimized for search engines. Some of the things to focus on include:
Adding dynamic content.

If it's been a few months since you've added content to your website, now is the perfect time to change that. A single blog post twice a month is a great way to make Google's algorithms happy, and that will get you plenty of traffic. 

Optimizing your content.

Make sure that the content that's present on your website now is still relevant, authoritative, and well-written. Take the time to remove anything that no longer serves your company's needs, correct any spelling or grammar mistakes, or add links to some of your newer blog posts where they're relevant. 

Optimizing your site's performance.

It's also important that you take the time to make sure your website is navigable and responsive. If people are waiting too long for your site to load, or if they can't find what they're looking for, you're going to lose more leads than you secure. Improving your site's performance is a surefire way to generate more leads – and to do it quickly, too. 
Growing your business is all about improving your sales funnel, and improving your sales funnel starts with generating high-quality leads. No matter how large or how small your business might be today, focusing on your lead generation via purchased lead lists, social media accounts, or even your website content will go a long way toward helping your business grow.