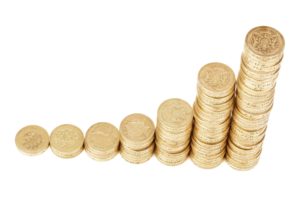 LeadJen Spurs Sustainable Growth for InfoBionic
When their cloud-based ambulatory electrocardiograph monitoring system launched, digital health innovator InfoBionic faced a dilemma: How could their sales team balance the demands of closing deals on the only full-disclosure transmitter on the market while continuously filling their pipeline to hit their sales targets?
Closing had become all-consuming for the sales team at InfoBionic. Amid their diligent work to get their revolutionary systems into the hands of cardiac care physicians, they lacked enough time to set up meetings with new prospective physicians. Without an efficient or productive way to set appointments, their sales pipeline suffered and they struggled to progress toward their goals.
View the case study here: LEADGEN_2_20_18
The Right Partner Expands InfoBionic's Capabilities
No stranger to outsourcing for lead generation, InfoBionic CEO Stuart Long knew a partnership with LeadJen could ease his team's predicament. Beyond simply reassigning lead generation responsibilities, however, Long wanted a partner that would become an extension of his own team. He also wanted a team to support InfoBionics in navigating prospective accounts, and he sought help with integrating data into SalesForce to improve his company's reporting.
For the launch of InfoBionic's next campaign, LeadJen strategized a game plan. Things did not go very smoothly with the initial messaging, however. There were so many gatekeepers and decision-makers involved that reaching physicians in the usual way to set appointments for discussing a free trial proved very difficult and yielded limited success. To gain access to physicians' offices, in-person breakfasts and lunches turned out to be a more effective means of connecting.
There were also some initial data quality issues that prohibited sales representatives from efficiently making contacts. After scrubbing InfoBionic's original list and adding contacts to each sales rep's target accounts, the reps were able to set more appointments with fewer leads and touches.
The Right Solution Creates Dramatic Results
These key adjustments set the stage for a significant increase in InfoBionic's appointments that flourished into a $18 million pipeline in just six months. Download the case study to learn how LeadJen spurred ongoing growth for InfoBionics.
View the case study here: LEADGEN_2_20_18