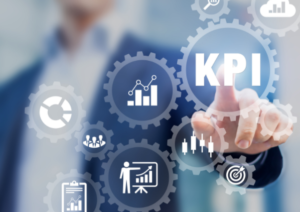 4 Follow Up Sales Strategies
Every sales rep knows that it's important to make a good first impression. Once you've had a successful introductory call, it's time to follow up with your prospect. Follow up sale strategies are integral to any salesperson's toolkit.
But mastering the art of sales follow up strategies takes some time and patience, and it's easy to feel defeated when faced with unanswered emails. In fact, according to Hubspot "80% of sales require an average of five follow-ups in order to close the deal. However, 44% of sales reps follow up with a prospect only once before giving up" (blog.hubspot.com).
So how do you beat the sales jitters and create a successful follow up strategy? It all comes down to patience, personalization, and communication. We've compiled a list of four follow up sales strategies to help you turn your prospects into long-term clients.
#1 Use Multiple Communication Methods for Follow Up Sales Strategies
When it comes to communicating with a prospective client, variety is your friend. Gone are the days where phone calls alone make the cut!
Email Communication – Email follow ups are one of the easiest and most common ways to reach out to a prospect after you've made initial contact. However, instead of sending out generic marketing emails, there are several ways to craft eye-catching emails that will pique your prospect's interest.
Be unpredictable with email timing and format, and send out emails at various times of day. Utilize video content, graphics, and personalized messaging in your emails to demonstrate your value to the client. Don't forget to ask questions, and show your eagerness to get to know your prospect.
Phone Communication ­– Our biggest advice when it comes to phone calls it to define your next steps. This means that instead of offering to "call next week" be proactive and specific by offering a particular time like, "Thursday at 1:30pm."  This way, you'll be more likely to catch your prospects at a moment when they are prepared to give you their full attention.
Social Media – There's no doubt that social media plays a significant role in today's sales landscape, and it's a great way to reach out to prospects. Even adding a comment to a post or replying to a question makes all the difference in gently but persistently catching a client's attention.
#2 Be Patient
It's easy to feel a sense of urgency when you're trying to close a deal. After all, time is money! But the most experienced sales reps will tell you that it's important to be patient with your prospects. If your prospect indicates that you need to wait before contacting them again, respect their request.
Pay attention to the timelines set by your clients and remember that "your goal as a salesperson is to be there as long as needed and add value to the dialog rather than annoy. Those in sales who master the skills of mindful invisibility yet [are] helpful in their follow-ups are typically rewarded in the long run" (cience.com). Keep your communication consistent, but be mindful of the boundaries your prospect sets.
#3 Personalize Your Approach
Nowadays, more and more businesses are attracted to "value-based selling." This means that the most successful sales strategies revolve around demonstrating the value that your product or service adds to a client's business.
Instead of focusing on deals or discounts, take a more personal approach and get to know the needs and wants of your client. This way, you'll be better equipped to offer client-specific advice and guide them towards a solution that fits with their business goals.
#4 Provide Education and Resources
Successful sales follow up isn't just a deluge of reminders about your product sent via email. Part of what makes sales follow up an ongoing process is the opportunity to provide your prospect with continued educational information and resources regarding your product. Of course, it's important to give your prospect the basics in your initial meeting, but follow up is a great opportunity to highlight some of the more unique, personalized, or updated aspects of your service.
Emphasize what differentiates you from your competition. Keep prospects appraised of new offers and always give them the opportunity to ask questions.
Mastering Follow Up Sales Strategies with Acquirent
Creating a customized follow up strategy that works for your business requires expertise. At Acquirent, we're here to help.
Acquirent's mission is to provide clients with high-quality sales strategies, recruitment, and lead generation services. Our team of experienced sales reps are passionate about helping your business thrive, by offering training, marketing resources, and the latest in sales technology.
It's time to step into the future and focus on expanding your business. With consistent sales follow up strategies and guidance from world-class development reps at Aqcuirent, we're confident all your hard work will pay off.