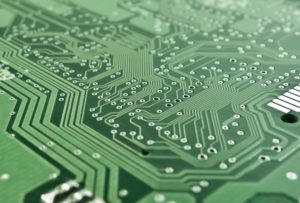 Can Digital Marketing Increase Revenue?
Increasing revenue by generating demand through digital marketing
Digital marketing is a constantly evolving world. It can be difficult to maintain a good digital presence. Knowing how to leverage digital properties correctly is key to business success. Digital properties can be anything from a medium to spread brand awareness, company information,or a product pitch. These websites can sell services, maintain customer engagement, and find talent. They can even take the function of service roles, finding financial advisors, or independent agents for insurance companies. Digital properties can be pretty much anything you can imagine. One of the most crucial questions a business can ask is how do we increase revenue through investment in digital?
Increasing revenue can be done in many ways digitally. Shopping, paid search, display, and retargeting are the most widely used form of pay per click (PPC) or cost per click (CPC) advertising techniques. SEO, content marketing, and social are crucial for getting more traffic on your pages of people looking for offerings.
Within content marketing one can conduct a content gap analysis for content around offerings and services. This can improve your customer journey making it more efficient and profitable. This can also improve conversions by attracting the right audience to your website for the offerings that are available. When doing all of these things it is important to measure channel effectiveness across channels, identifying gaps in each channel to get more performance. Optimizing the efficiency of these channels will maximize their effectiveness and the revenue these channels can generate.
Digital Marketing Strategies of The Largest Companies
One way to check this answer is to ask what are the biggest players in my industry doing in digital? They have the most sophisticated digital assets on the planet regardless of the industry. This is true across most industries including banking, insurance, retail, financial services. They have realized the potential impact of optimized demand generation techniques as a key part of their digital marketing strategies. In order to remain competitive and to be continually improving their performance they have adopted digital demand generation as a basic necessity.
Paid channels are usually the first channel a company will explore. This includes display ads, retargeting, shopping (PLA), paid search and paid social ads. This is usually a good first step because the ROI is easily understandable. Paid search, display, retargeting and shopping ads are commonly referred to as cost per click (CPC) or pay per click (PPC), which means the company who is advertising a product pays each time the ad is clicked. This allows for easy tracking of the success of the ad.
Paid social posts are posts that create engagement and community around your offerings with your desired audience. The main difference being that you do not have to pay per click. With social there is the possibility that the user will share that post with their friends and relevant contacts who have interest in that offering. To ensure you are driving qualified audiences to your offerings one can look to content strategy as a good first step.
Driving Qualified Traffic
If you drive qualified traffic to your digital properties it will improve business. If a company has offerings available on their website, driving more people to these properties will increase conversion provided these visitors are qualified. A qualified visitor, or qualified traffic are people who would be interested in your goods or service and would be likely to purchase it. Driving thousands of people who have no interest or ability to purchase something from a website does not really help a company's top line. How do you identify those people in a sea of visitors? How do you effectively target these customers with offerings they would be interested in purchasing?
One of the largest banks in the US was looking into these same questions. In order to answer them they took a data-centric approach. They were able to use data from first and third party data sources to understand their prospects better. The goal was to identify segments of current customers they could sell other offerings to. By precisely targeting customers with a high likelihood of conversion they were able to identify the most qualified audiences. This led to more than 20,000 new highly qualified prospects they were not able to precisely target before, which in turn led to an increase in revenue.
A Holistic Approach to Digital Marketing
While these results are dramatic and positive for any company, the results can be even more dramatic if a more holistic approach is taken. Using a multi-faceted approach to digital marketing is a more effective means to increasing revenue.
An Ecommerce company wanted to focus on their paid channels as a means to increase revenue for a particular division of products they were offering. A holistic approach that included a wide variety of demand generation channels were used by a digital marketing company managing all paid channels, SEM, programmatic, paid social and PLA ads. The results were in the extreme, as sales for the division increased more than 600%.
While this last case had extremely positive results, it is not entirely an outlier. Almost all companies have realized that effectively using their digital properties and channels can have a significant impact on the bottom line. The largest companies are investing millions in digital marketing and demand generation as a key part of their strategy to growing their business. No matter what the size of your company is, utilizing various demand generation techniques should be a part of your digital marketing strategy.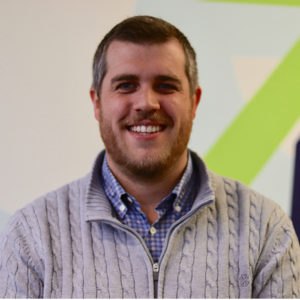 Patrick Hulseman
Sales Executive