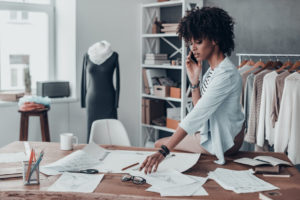 3 Sales Trends in 2021 You Need to Know
Forecasting the state of sales trends in 2021 is, as last year has proven, a tricky business. There are things that we can account for that remain relatively stable, like technology. Our predictions last year around the relevance of omnichannel marketing, the importance of CRMs, and the necessity of de-siloing sales and marketing were, for all intents and purposes, spot on.
At the time, there was no way we could have predicted the startling outcome of the global pandemic. More than any other factor, this defined the market, and its influence is likely to continue for years or even decades to come.
Forecasting sales trends in 2021 is riskier than ever – for all of the knowns we have, such as the widespread distribution of vaccines, there are many unknown variables. What we do know is that sales technology is here to stay, and businesses must adapt around a "new normal" where there's no such thing as always or never.
In this blog, we examine sales trends we expect to see in the coming year. The second part of Joe Flanagan's interview with Dr. Adam Goodman is also attached – click here to view part one of "Looking Beyond the Pandemic".
What Are the Most Important Sales Trends of 2021?
The two takeaways from the last year boil down to structure and engagement. A study from Gartner concluded that 88% of companies made their employees work from home last year. To do this, they had to completely reformat their structure.
At Acquirent, we are a big believer in community. Bringing clients into our office was a huge part of our success, and our open-office environment thrived on collaboration and friendship. The pivot forced by the pandemic was a major blow to our organizational structure. Yet we continue to thrive.
To do this, we had to become more agile and more technologically advanced.
The rules of engagement now must be centered more around empathy and consultation rather than hard selling and fast closes. Providing room for prospective leads to learn, whether that be through chat bots that give them access to easy information or surveys to gauge their interest, show that you're engaging in their best interests rather than yours.
Will Video Conferencing Replace On-Site Visits?
Remarkably, the need to work from home propelled sales technology about ten years into the future. Virtually every office was forced to adapt to sales communication technology like Zoom, Google Hangouts, Microsoft Teams, and other video conferencing software.
In our pre-pandemic world, visiting clients at their office was considered to be a critical measure in building relationships. On-site presentations may now be a relic of the past. Powerpoint presentations can now be delivered virtually, and
What remains unknown is how salespeople will develop relationships remotely. Visiting a client four times a year might, for instance, be cropped down to a single visit. Industries like travel and hospitality may have to adapt accordingly.
Will Sales Team Return to the Office, Stay at Home, or Go Hybrid?
Even on our own team, we have noticed that some of our more average performers had a spike in activity and closes during the pandemic. Alternatively, some of our best performers lost a bit of their fire.
In short: many people enjoyed working from home. Many others did not.
Experts like Dr. Goodman predict that within five years, office life will largely return to what it was. But now that sales technology is a reality, businesses have options. Some businesses have promised a hybrid model for those who want it. Others can use it as a reward for high-performers.
It is probably best at this point not to rule out the possibility of working from home. It will be some time before a definitive yes or no should be made, especially considering how quickly conditions can shift regarding worker safety.
Sales Trends in 2021: No Such Thing as Always or Never
Last year taught us how to think on our feet. This year, we will apply that knowledge to a shifting economic environment. Business leaders have to be decisive about everything that they do. Once a decision is made, we often find ourselves locked into it, to bear the brunt of the consequences.
Rather than backpedaling out of a decision, it is best to keep an open mind about the future of your company and make decisions as new problems emerge.
Looking to build out your sales team? Acquirent can help. Our outsourced sales team can help your business grow when you lack the resources to do so in-house. Contact us today to learn more about our offerings.