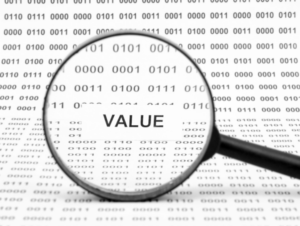 What is Value Based Selling?
Now that 2022 is here, it's time to update your sales strategies. The current market is saturated with options, so customers are looking for products that add real value to their lives, rather than products that save money. Since prospects are interested in the qualitative value products have to offer, value based selling is an excellent strategy for engaging interested customers.
Value based selling demonstrates that you care about the wellbeing of your clients. Prospects should feel like they have a personal connection with sales reps, and view sales interactions as informative and helpful.
Value Based Selling: The Basics
In a nutshell, value based selling entails selling a customer the value a product adds to their lives, rather than the monetary advantages of making an investment. Value based selling is all about the long-term benefit of a product, rather than the short-term savings.
Using value based selling strategies might seem counterintuitive, after all, many sales reps are trained to push the best deal! But value based selling will help your company stay competitive with customers both now and in the future.
How to Implement Value Based Selling
Implementing value based selling into your sales strategy is simple once you understand the basic principles.
Take Time to Connect with your Client
Start by doing research to connect with your client on a personal level. The more you understand their business-model and current problems, the easier it will be to tailor your sales pitch to meet their needs.
Look into your clients' professional background. Use services like LinkedIn to determine what prior experiences they bring to the table. You can use this information to map out a sales pitch that incorporates past and present pain points.
Pay attention to connections and highlight any common business associates in your conversation. Demonstrating that likeminded professionals have success with your product is an excellent way to verify your value.
Don't Rush
Value based selling takes time. It's okay if you don't close a deal right away. Instead, focus on providing your prospects with useful information, and maintain continued contact with them. After all, nothing diminishes the impact of value based selling more than rushing into a sale and making clients feel pressured to make a decision.
Familiarize Yourself with Your Product
This may sound obvious, but in order for value based selling to be truly successful, you need to know your product inside and out. Ensure that you're up-to-date with any product changes or upgrades, and prepare yourself for commonly asked questions.
Being an expert on your product doesn't mean that you need to tell your prospect every single detail in your sales pitch. You don't want to overload a prospect with too much information! Think of your knowledge as a resource you can draw upon to answer specific questions or speak to individual concerns.
Focus On Teaching
When you go into a sales interaction with the mentality that you're teaching a prospect about your product rather than selling your product, you're already embracing the value based mentality.
Teaching is all about showing customers the efficacy of a product rather than simply telling them about the financial advantages. Include your customer in the conversation, pose questions to them, and help them understand how your product will add value to their life.
Be A Guide
As you develop your relationship with prospects, don't be afraid to lay out the sales process step by step. This way, clients feel like they are in-the-loop and know what to expect at each stage of the journey. Guiding your prospect through the sales process also demonstrates that you're willing to work with them so they gain the maximum value from your partnership. Value based selling should be a win-win for you and your client.
Keep Things Personal
While it's important to maintain professionalism, you can still cultivate a personal connection with clients. Keep conversations flowing and don't be afraid to integrate humor into your interactions. You want your customer to trust you, and regard your professional relationship as part of your product's value.
Sales Made Easy With Acquirent
If your sales force is already working overtime, consider using an outsourced sales and marketing team to provide support and professional advice. Acquirent's team of sales reps provides sales enablement technologies and sales training to help your team adopt new sales techniques. Make the transition to value based selling a breeze by implementing professional training and long-term sales strategies with the help of Acquirent.