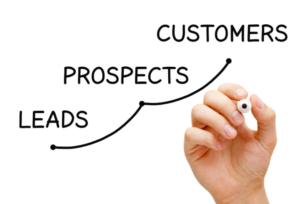 Understanding Your Sales Prospect
If you want to be successful in sales, then you need to know what makes your customers tick – understanding your sales prospect is vital for netting closes. Sales isn't just about marketing campaigns and brand recognition, it's also about understanding your customer's needs, anticipating their purchase patterns, and offering unique solutions to their problems.
Understanding your sales prospect involves research, active listening, and thoughtful engagement through social media. Developing an accurate picture of your ideal customer is essential for long-term, sustainable success.
Here are our top five tips for understanding your sales prospect.
Top 5 Methods for Understanding Your Sales Prospect
Build Your Buyer Personas Using Data
Buyer Personas are one of the most useful tools when it comes to understanding your customers. These data-driven profiles help focus your advertising campaigns to appeal to specific target groups. Unlike an Ideal Customer Profile (ICP), which is a general overview of your target audience as a whole, buyer personas represent distinct customer groups within your ICP.
Buyer personas take factors like age, location, industry, and pain points to sum up a specific group of customers. For example, successful buyer personas might include titles like "College Student Dave" or "Young Professional Wendy." The goal of a buyer persona is to help you anticipate how different groups interact with your brand, and what advertising strategies will work best to encourage their business.
Track Customer Habits
Invest in analytics tools to track how customers interact with your brand online. These customer relationship management tools (CRMs) include services like Google analytics to monitor how customers navigate your website. According to Forbes, these services offer valuable insights into customer habits, and may help you improve customer experiences in the future: "from behavioral data, you gain insight into what they don't understand, don't like and do prefer. You can see where clients get stuck on the site and use that information to create a more user-friendly experience."
Other useful CRM services include:
Tracking email campaigns (engagement elements like clicks, opens, purchases etc.)
Understanding customer preferences and using that data to optimize online experiences.
Tracking website engagement (clicks, purchases, brand-specific web searches etc.)
Put Yourself in Their Shoes
Customer satisfaction involves practicing empathy. When you understand your customer's pain points and needs, it's easier to pitch products based on the benefits they offer to customers, rather than your own financial gains. Forbes recommends asking yourself, "what brought the client to this moment in time? What keeps them up? What frustrations and joys do they feel? What's their story, and why do you care?" These kinds of questions help you understand the emotional elements of your customers' decision-making processes.
Use Surveys to Understand Your Sales Prospect
Another great way to understand prospects is to use real data from past customers. Send out surveys asking past customers to rate their experience working with your company. To encourage customers to engage with your survey, consider offering a small perk or deal as a sign of appreciation.
Surveys might include questions about:
Quality of service.
Satisfaction with product.
Experience working with sales reps.
Experience navigating your website.
Likelihood to recommend your product to others.
In addition to sending out direct surveys, delve into customer experiences by reading reviews of your product either on your website, or through third-party services like Google Reviews or Yelp. This data will give you a larger sample-group of customer opinions, and may illuminate areas that need to be improved for future success.
Engage Through Social Media
Social media is a powerful tool when it comes to direct customer interactions. You can utilize your social channels to promote your brand, but also to offer engaging content that customers enjoy.
Plus, social media is a fantastic way to casually engage with customers through comments and DMs. Pay attention to what customers are saying about your brand online, and use this information to enhance overall satisfaction.
Work With Experts to Develop Marketing Strategies for Understanding Your Sales Prospect
At the end of the day, understanding your prospects is another useful tool for expanding your brand and extending visibility and engagement. Outsourced sales development companies like Acquirent offer unique marketing support so you feel confident when it comes to customer satisfaction. At Acquirent, our professional development reps offer sales training, marketing management, and lead generation services all tailored to fit your needs. Contact us today to get started!