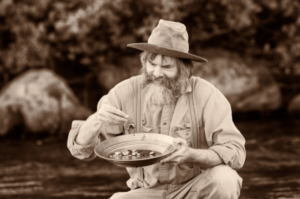 Should I Outsource Sales Prospecting?
When you outsource your prospecting, you make a valuable investment towards your company's growth. In an era where remote work is the new normal, working with an outsourced sales prospecting team is a seamless addition to your operations.
Every company needs to continually generate and pursue new leads in order to grow, but for many, this process is time-consuming and inefficient. Working with an outsourced sales prospecting team ultimately saves you time, money, improves brand awareness, and offers new opportunities.
Still not sure if outsourcing is right for you? Here are the five major benefits that outsourcing has to offer.
#1 Outsource Prospecting to Save Time
It's no secret that lead generation is time-consuming. From researching potential leads, to making cold calls, to sending follow up emails, finding and nurturing a potential lead is a surprisingly lengthy process.
When you outsource your lead generation needs, your in-house sales team gains time to focus on other projects. According to Industrial Sage "research shows that sales reps spend nearly 20% of their working hours, on average, generating leads." When you delegate lead generation to specialists, they are more efficient and effective when it comes to finding quality leads.
#2 Outsourcing Leads to High Quality Leads
Outsourcing your lead generation is like bringing a professional chef into the kitchen. Sure, everyone can make an omelet, but no one does it like a pro. Since outsourced sales development reps are specifically focusing on finding and qualifying leads, they're able to devote more time and attention to identifying the diamond in the rough.
Additionally, outsourced sales development teams have access to technology and resources that your in-house team my lack. Finding leads hinges on industry connections, and an outsourced team has a network of resources to draw upon to unearth qualified prospects for your business.
#3 Outsource Prospecting to Increase Brand Awareness
As we mentioned above, outsourced sales development reps work within a network of resources. When outsourced SDRs start developing leads for your business, they are likely sharing your brand with completely new prospects. In-house reps are often too busy with other time-sensitive tasks to devote time to cold calling, so an outsourced team is there to spread the word about your company and reach as many prospects as possible.
#4 Outsourcing Saves Money
Many businesses shy away from using an outsourced lead generation service because they are afraid the initial investment won't be worth it. Let's face it, using in-house reps often seems like a more financially prudent option. But training and hiring sales reps is far from cost-effective. Plus, over time, outsourced reps can devote more resources to finding qualified leads than in-house employees.
Using an outsourced sales prospecting team is guaranteed to deliver higher quality results on a short timeline. With higher quality leads, your in-house team has the chance to pitch to genuinely interested prospects who are more likely to close a deal. Since your outsourced team is solely devoting time to lead generation, your in-house team will have a bigger pool of prospects to work with. With in-house reps closing more deals due to an influx of high-quality leads, outsourcing increases your income.
#5 Outsourcing Unveils New Opportunities and Growth
Last but not least, outsourcing is a fantastic way to lead your business towards new opportunities. In-house reps don't have the knowledge or expertise of a professional SDR, so outsourcing can be a valuable chance to spread your wings and take advantage of new business opportunities.
Outsourced development teams sometimes provide feedback about how your current sales practices are functioning and where you could make changes. This leads to more opportunities to improve sales practices and increase the overall efficacy of your sales funnel.
Finding a Team Who Has Your Back
Selecting the right outsourced sales development team makes all the difference. At Acquirent, our reps are curious, passionate, and excited to work with your business to develop new leads. We know that every business is unique, which is why we provide personalized sales development services to find your company's ideal customer.
Plus, Acquirent offers more than just lead generation. We provide our clients with everything from employee training programs, to marketing support, to outsourced sales recruitment services. It's time to invest in your company's future. Contact us today to get a quote!