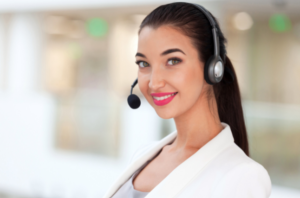 Why Use Lead Generation Outsourcing?
What is the best use for your sales team? Like any staff, your sales team's time is extremely valuable. With only so many hours in the day, consider the value each minute has in the day of an experienced salesperson. Are they better off closing deals, or cold calling prospects to find that next lead? If you're asking questions like these, you may be considering lead generation outsourcing.
Is outsourcing your lead generation the best use of a salesperson's talent? In this blog, we explore why companies switch to lead generation outsourcing.
Why Use Lead Generation Outsourcing?
Appropriate Skill Level
If you are a business owner with an internal sales team, the staff that you have is likely experienced in understanding the product or service that you have to offer. They're likely to be skilled negotiators and closers. Is it appropriate for them to be handling the role of an SDR or a BDR?
Most of the time, no. While lead generation is a critical task to generating new business, it is also time consuming and can take hundreds of calls to produce good results. Your sales team should be more focused on the critical calls that make a difference in the eyes of a client, taking appointments rather than appointment setting.
Our lead generation teams are skilled at setting up your sales people for the more difficult task of closing. By using the latest sales enablement technology, call scripts that have proven success, and taking detailed feedback of each of our clients, lead generation teams like those at Acquirent provide an easy road to netting qualified leads that your sales teams can close with ease.
Building Your Sales Pipeline
If your salespeople spend too much time calling on clients, it probably means that your sales pipeline isn't fully developed. Using lead generation outsourcing can help ensure that your best salespeople spend their time focused on what they do best: closing deals.
Instead of spending hours calling on hundreds of clients that may or may not be a good match for your business, lead generation outsourcing can help your company build a roster of qualified prospects that are interested in your product or service.
With a full sales pipeline, you can expect your sales team to have a full schedule of appointments to take, boosting your overall revenue and providing better value to your company at large.
Developing a Good Lead Qualification Process
For companies dealing with new products or services, you may understand the value of what you have to offer. But are you prepared to explain this to new prospects as you start to close deals?
Lead generation outsourcing can help you get a better idea of what it is that makes your product or service of value to customers. As part of lead generation services, we find exactly what a customer's pain point is, helping you calibrate your services specifically to clients. This information not only leads to more appointments set, but information that can lead to more closes and more deals.
What Makes Acquirent Best Lead Generation Outsourcing Service
There are plenty of lead generation services out there – what makes Acquirent the best choice for companies that are looking to step up their sales game?
At Acquirent, our priority is on making our sales teams ideally suited to tackle your sales goals. We source our team directly out of the Chicagoland area, providing a steady stream of talent to our offices. With ongoing sales training and continuous development of our sales process, you can rest assured that our process only grows in success over time.
Contact us today for more information about our services.