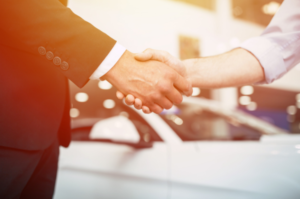 5 Strategies for Outsourced Inside Sales
If you're looking to expand your business but your team is stretched thin, it might be time to consider implementing an outsourced inside sales team. Outsourced sales companies take the burden off your in-house sales team by prospecting, developing qualified leads, and making initial cold calls on behalf of your business. Making the switch to an outsourced inside sales team allows you to focus on other tasks. This way, your in-house team can shift their focus to big-picture goals and large-scale clients.
Working together with a team of trained sales professionals, you'll see quick results, and more closed deals.
Here are five strategies to keep in mind when hiring an outsourced sales team.
#1 Understand Your Data
When you bring a new team onboard, you have to introduce them to your company. A quick way to provide your outsourced team with an outline of your business is by gathering data that summarizes your sales trends and illustrates your ideal customer profile.
Plus, the more you understand your data, the more effectively you can allocate tasks to your outsourced sales team and in-house reps. Take note of clients that your in-house team has a history with, and make sure you keep those clients assigned to in-house reps.
#2 Outsource Inside Sales to Align Your Sales and Marketing Efforts
Sales and marketing are two sides of the same coin. After all, most customers are attracted to your company through effective marketing. When you onboard an outsourced sales team, make sure you outline your marketing strategies.
It's also a wise idea to make sure your outsourced team understands your ideal customer profile, and is aligned with how your marketing department targets that specific demographic to convert prospects into customers.
#3 Designate In-House Reps to Bigger Clients
Chances are your in-house sales reps are tired of busy work like lead generation. Show your in-house team you value their talents and trust their abilities by allocating big clients to in-house representatives. When you have a big sale on the line, you need to have your best talent on the job. Instead of saddling in-house reps with tasks like cold calling, outsourcing your inside sales team allows you to focus on developing relationships over building contacts.
#4 Be an Active Participant in Your Partnership
Just because you've hired an outsourced sales company doesn't mean your work is done. Maximizing your ROI and using your outsourced team's skills to the highest extent takes consistent contact and teamwork. Think of your new outsourced team as an extension of your internal team. It's just as important to keep your outsourced team up-to-date on new sales strategies, make sure they understand your target audience, and verify that their sales practices align with your goals.
You can help your outsourced team understand how your business works by inviting them to internal sales meetings. Let them see the way your team works together and help them understand long-term goals and projections.
#5 Set Goals and Use Your Outsourced Inside Sales Team to Meet Them
Set concrete, achievable goals with your outsourced sales team. At the beginning of your partnership, communicate what gains you'd like to see as a result of their work. As things progress, remember to tap into the professional knowledge your outsourced sales team provides.
Remember that your outsourced team are sales experts in their field. Your outsourced team is there to help you set realistic goals that you can attain together.
Outsourcing Inside Sales with Acquirent
At Acquirent, we're passionate about helping our clients achieve their business goals. Our team of outsourced sales representatives is dedicated to finding the diamond in the rough, and implementing our lead generation skills to help your business grow. With the latest sales enablement technology, top-notch marketing strategies, and a personalized approach, Acquirent offers our clients the best the industry has to offer.
Outsourcing your sales team has never been easier. With Acquirent's help, you're one step closer to developing a top-of-the-line sales strategy and achieving your professional goals.