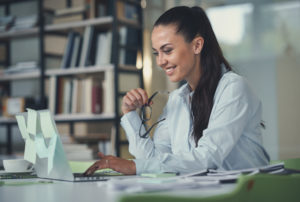 3 Ways B2B Outsourced Sales is Smart in the New Normal
What makes b2b outsourced sales particularly beneficial in our "new normal"?
As many experts speculated, we are entering the second (or third) wave of the coronavirus pandemic as we head into the winter. Our expectations and attitude towards the pandemic have shifted quite a bit since the spring – even as numbers spike, we are no longer waiting for the wave to pass while we continue to do business.
We're not seeing stocks plummet or widespread panic, largely in part due to the fact that we have adjusted to this environment. We know what works and what doesn't – this is just as true for our personal lives as it is for the way we run our companies. But that doesn't make it any easier for companies to start building sales teams on their own.
Recruiting, training, and managing sales teams from the ground up requires resources and time. Utilizing an outsourced sales and marketing agency gives your business an edge in our "new normal" by focusing on three key areas that you might not be able to tackle while working from home.
Cost
You might think that hiring one or two salespeople won't be a huge expense for your business purely from a salary perspective. But hidden costs quickly build up. Hiring fees, training, and managing new employees all add expenses that can rack up a hefty bill, particularly when all of this work has to be done remotely.
Using an b2b outsourced sales company shaves off these costs, as they already have the resources in place to make these hiring decisions. While we have all adjusted to the economic realities of COVID-19, frugality is wiser than taking on risk. By working as an extension of your team, outsourced sales teams reduce overhead costs to a minimum while maximizing leads and closes.
Time
When a company needs to build out a sales team immediately, starting a sales team from scratch brings problems. Hiring out a team can take weeks or months, due to the time spend on recruitment and training. Remote work has only exacerbated this problem.
Outsourced sales teams tend to have rosters of people available to start working on behalf of your company almost immediately. At Acquirent, we can get to work immediately thanks to our robust roster of sales people and adaptive training programs.
Scale
Small sales teams are much easier to build out quickly than larger ones. However, with that jump in size typically comes an exponential increase in cost. Rather than training one person in on your product, you might have to be training 5 or 10 people at the same time, each with different learning curves and aptitudes.
B2b outsourced sales companies are designed to scale quickly and cost-effectively. Because this is the nature of the business, a team can easily go from 2 to 12 – we've done this ourselves, and have grown quite efficient at it.
Conclusion: Why B2B Outsourced Sales is the Smart Approach
Acquirent is an American b2b outsourced sales company that sources employees directly from the Chicago and Evanston areas. While we are working remotely just like you are, nothing about our services has changed – we recruit, we train, and we manage our sales teams with the same vigor and enthusiasm that we always have by following our five pillars of sales success.
Are you looking for an outsourced b2b sales solution? Read more about how we have helped companies ranging from innovative startups to Fortune 500 companies, or contact us today for more information.