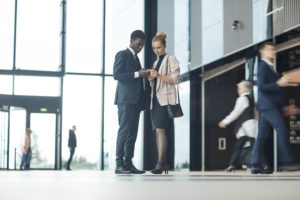 Why Is My Close Rate Low? 3 Ways to Close More Deals
Moving a sales opportunity through the funnel is integral to closing a sale – when you're looking to close more deals, examine the structure of the sales funnel to grow your success. Your sales team's closing rate is determined by the number of deals it closes over the total number of product or service demos it does.
Closing rates can be categorized into three groups. First, selling the same stuff to an existing customer; second, selling a new product or service to an existing customer; third, selling a new offering to a new customer.
In this blog, we'll cover the most common reasons why a sales team's closing rates remain low. Besides, we'll delve into the top ways for narrowing the gap between the number of demos your team gives and the wins it reports.
3 common reasons why the closing rate is low
Ignoring pre-selling tactics
Pre-selling tactics help identify the product-market fit. By identifying the fit, salespeople are able to develop the demand for new products or services and companies. Whether you're rolling out a new product or service feature or releasing a fresh product, pre-selling tactics will help pinpoint why, where, and who of future sales. That means if your sales team has done proper research and picked its core audiences, it'll be all set to discover high-quality leads. However, if you don't have any solid pre-selling tactics for your sales team, your odds of improving the closing rate are worse.
Doing it wrong
Do you know the #1 reason why many salespeople are poor closers? It's because they're ruining the sales process's qualifying and conversation parts. When your team successfully closes, it's generally an outcome of doing an excellent discovery conversation and confidently qualifying the lead. This process begins at the start of the selling process when salespeople identify and target the right prospects.
Having no segmentation
Lead segmentation is a proven way for reps to organize prospects. When your sales team segments, it'll put the leads into a list. This list is segmented on the basis of company size, pipeline status, and other factors. If your sales team isn't following proper lead segmentation in its funnel, it'll fill the pipeline with unqualified leads.
3 proven ways to close more deals
Identifying the right prospects
Salespeople have a tendency to turn everyone into their customers. A salesperson would naturally want to convert people even if they don't seem interested in a company's offerings. That way, a salesperson will be saved from the hassle of starting all over again with a new prospect. Rather, salespeople should pick leads and target them only after qualifying them. Salespeople should have preestablished criteria that every prospect should meet. By making sure they're disqualifying uninterested prospects, your sales team will save time and money.
Understanding challenges
Prospects don't actually care about your services or products. They want a solution to their problems—and if your offerings can solve their problem, you've struck gold. That's why it's important to focus on understanding the challenges of your targeted prospects. A sales team has to understand the cost the prospects have to pay if they cannot overcome their challenges. When your sales team presents your product or service as the solution to the prospects' problem, they'll be interested in doing business with you.
Meeting the decision-makers
The first two points were about creating value for yourself and your customers. However, if you aren't creating value in the eyes of the right people, then it's a wasted effort. You have to make sure that you're meeting all the people who'll call the shots. So, you should know about the people involved in the decision-making process at the start of the discussion.
Need help to close more deals? Acquirent can help!
Do you feel that working on the process of improving your closing rate isn't letting you focus on your core strengths? If so, you should partner with an experienced sales outsourcing agency. Here's where we, at Acquirent, step in.
For more than 15 years, we've remained a trusted outsourcing partner for many businesses. We have sales outsourcing services that help businesses overcome their sales challenges and grow. We have a proven track record of enabling organizations from different industries to improve their close rates. Connect with our sales team today and get a best-in-class sales outsourcing program that's as unique as your business.