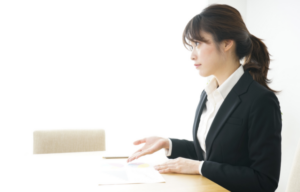 What to Expect When Starting Lead Gen Outsourcing
If you're hoping to expand your business with fast results, then you probably know that starting lead gen outsourcing is an effective solution. Lead generation outsourcing allocates prospecting responsibilities to reps at an external lead generation firm. At the end of the day, outsourcing lead generation saves time, money, and increases the quality of your leads.
Hiring an outsourced lead generation company is a big decision. For companies just starting their outsourcing journey, it feels nerve-wracking to entrust so much responsibility to a third-party enterprise.
Here's our list of what to expect when starting your lead gen outsourcing process.
The Benefits of Outsourcing Lead Generation
First things first, let's talk about why so many companies are focused on lead generation outsourcing.
It Saves Time – Every business owner knows that time is a precious resource. Using employees' time efficiently is key when maintaining a well-run company. Instead of asking skilled salespeople to spend hours searching for leads, you can make better use of their time by asking them to complete important sales calls and close deals.
Outsourced sales development reps are hired for the express purpose of generating business for your company. To this end, their time is well-spent generating prospects, making cold calls, and qualifying leads. By allocating these tasks to outsourced SDRs, you gain time to focus on big-picture tasks and allow your in-house team to shine.
It Saves Money – Outsourcing lead generation requires an up-front investment, which may feel prohibitive to businesses who are working within a tight budget. But outsourcing lead generation responsibilities will save your company money in the long run.
Instead of hiring, training, and paying in-house sales development reps, outsourced teams take that responsibility off your plate. Over time, the amount of money you'll spend on outsourced sales development services is far less than the amount you would spend maintaining an in-house team.
It Increases Lead Quality – Professional SDRs have the resources, technology, and knowledge to generate qualified leads for your sales team. Because they are experts in lead generation, they know how to search for, and qualify, promising leads with efficiency and accuracy. Higher quality leads set your in-house sales team up for success.
What is the Process for Starting Lead Gen Outsourcing
Lead generation outsourcing doesn't yield results overnight. However, lead generation outsourcing is a quick and easy way to gain potential clients with very little personal inconvenience and minimal disruption of your company's processes.
Setting Up Initial Meetings – Before you hire an outsourced sales development company, you need to decide whether or not their techniques and values mesh with your company's goals. Initial consultations allow both parties an opportunity to determine whether or not this partnership makes sense. Likely, your prospective outsourcing company wants to understand the fundamentals of your organization and how you fit into the industry. In addition to viewing your business's portfolio, they will want to discuss both long-term and short-term business goals.
Signing a Contract ­­– Your contract finalizes the agreement between you and the outsourced sales development company and ensures both companies are cognizant of expectations and fees. A contract provides invaluable protection for both companies against miscalculated expectations or breaches of contract.
Creating an Ideal Customer Profile and Sales Funnel Outline – The next step is to collaborate with your lead generation service to determine your ideal customer profile and identify the stages of your sales funnel. These unique elements will be different for every company, but are vital in helping an outsourced company understand your target audience and internal sales practices.
Establish Accountability – Don't wait until the eleventh hour to discuss personal accountability with your outsourced sales reps. It's their responsibility to communicate with you if they need assistance.
Similarly, it's your responsibility to provide outside workers with relevant feedback if they aren't adhering to your guidelines. It's necessary for sales partnerships to be based on mutual communication in order to be truly successful.
Starting Your Lead Gen Outsourcing with Acquirent
Acquirent is a global leader in outsourced sales, specializing in recruiting, managing and training sales teams. Acquirent's team of professionals are here to help you run a successful, efficient business. At Acquirent, we pride ourselves on our team-oriented company-culture and high-level problem-solving skills. From lead generation to sales recruiting, our team provides high-quality results tailored to fit your company's needs.
Take the opportunity to outsource lead generation and give your company room to grow. When you invest in outsourced lead generation services, you take the stress off your sales reps and allow them to do what they do best—it's time to close the deal!