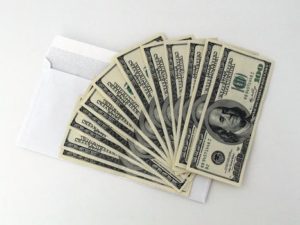 The True Cost of Building an Inside Sales Team
The True Cost of Building an Inside Sales Team
There's no way around it. Building an inside sales team is expensive, whether it's something you choose to outsource or do internally. One of the main reasons for sales outsourcing is to reduce costs, but there are executives at many companies that still do not view outsourcing their inside sales function as a way of reducting costs.
So we're here to break it down for everyone. Let's review some of the major costs associated with building and maintaining the infrastructure of an inside sales team.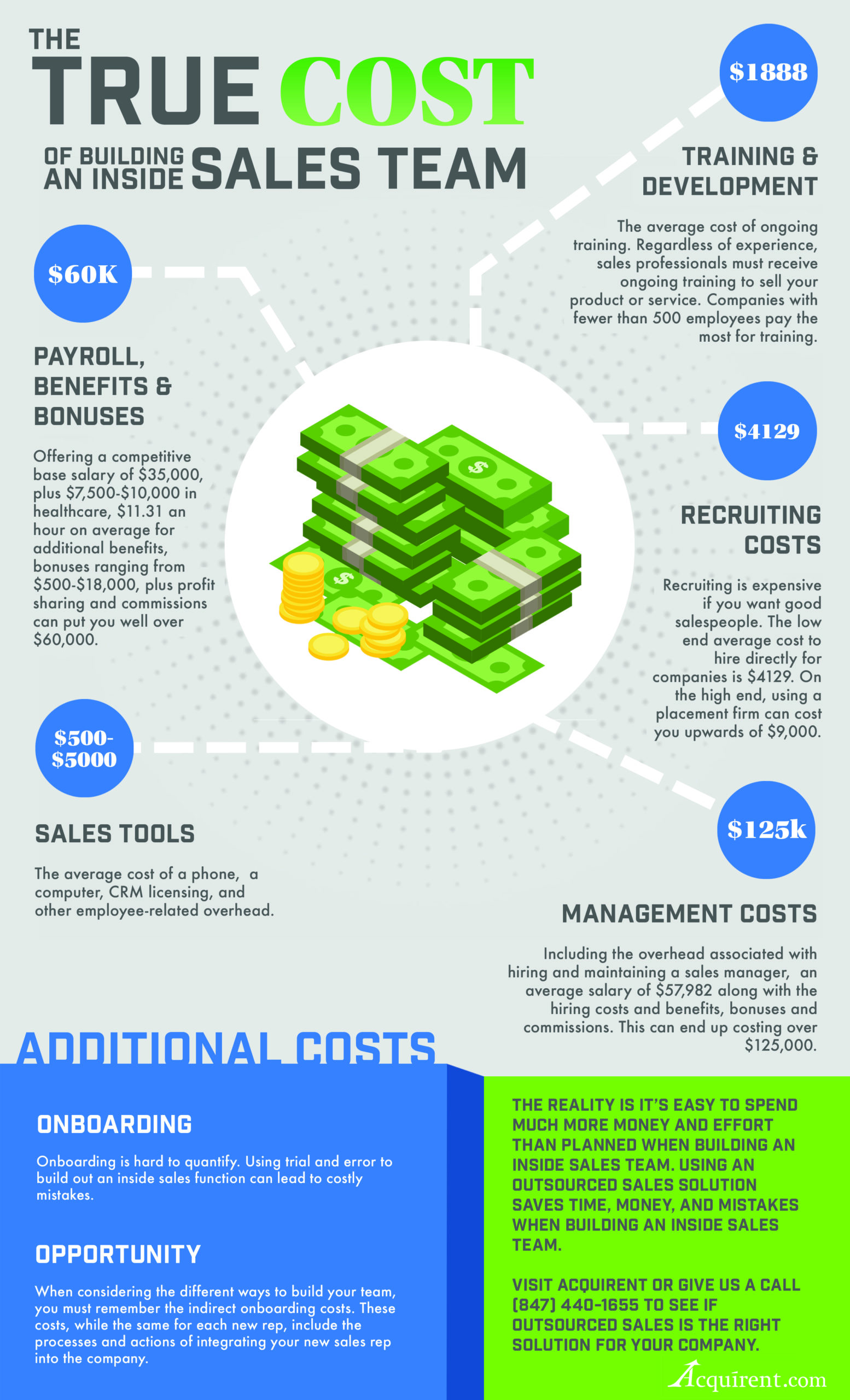 Recruiting
Recruiting is expensive regardless of how you go about it; especially if you want good salespeople. The low end average cost to hire directly for companies is $4129. On the high end, using a placement firm can cost you upwards of $9,000.
Payroll, Benefits, & Bonuses
Offering a competitive base salary of $35,000, plus $7,500-$10,000 in healthcare, $11.31 an hour on average for additional benefits, bonuses ranging from $500-$18,000, plus profit sharing and commissions can put you well over $60,000.
Onboarding
Then there are onboarding costs involving the actions and processes of integrating your new sales professional into your organization. While these costs are the same for every new employee, they are still an expense that must be added to the overall cost of operating an inside sales function.
Training & Development
Regardless of experience each sales professional must receive ongoing training to sell your product or service. Companies with fewer than 500 employees pay the most for training; costing on average $1,888 per employee.
Management
These costs include the overhead associated with hiring and maintaining a sales manager, such as an average salary of $57,982 along with the hiring costs and benefits, bonuses and commissions. This can end up costing over $125,000.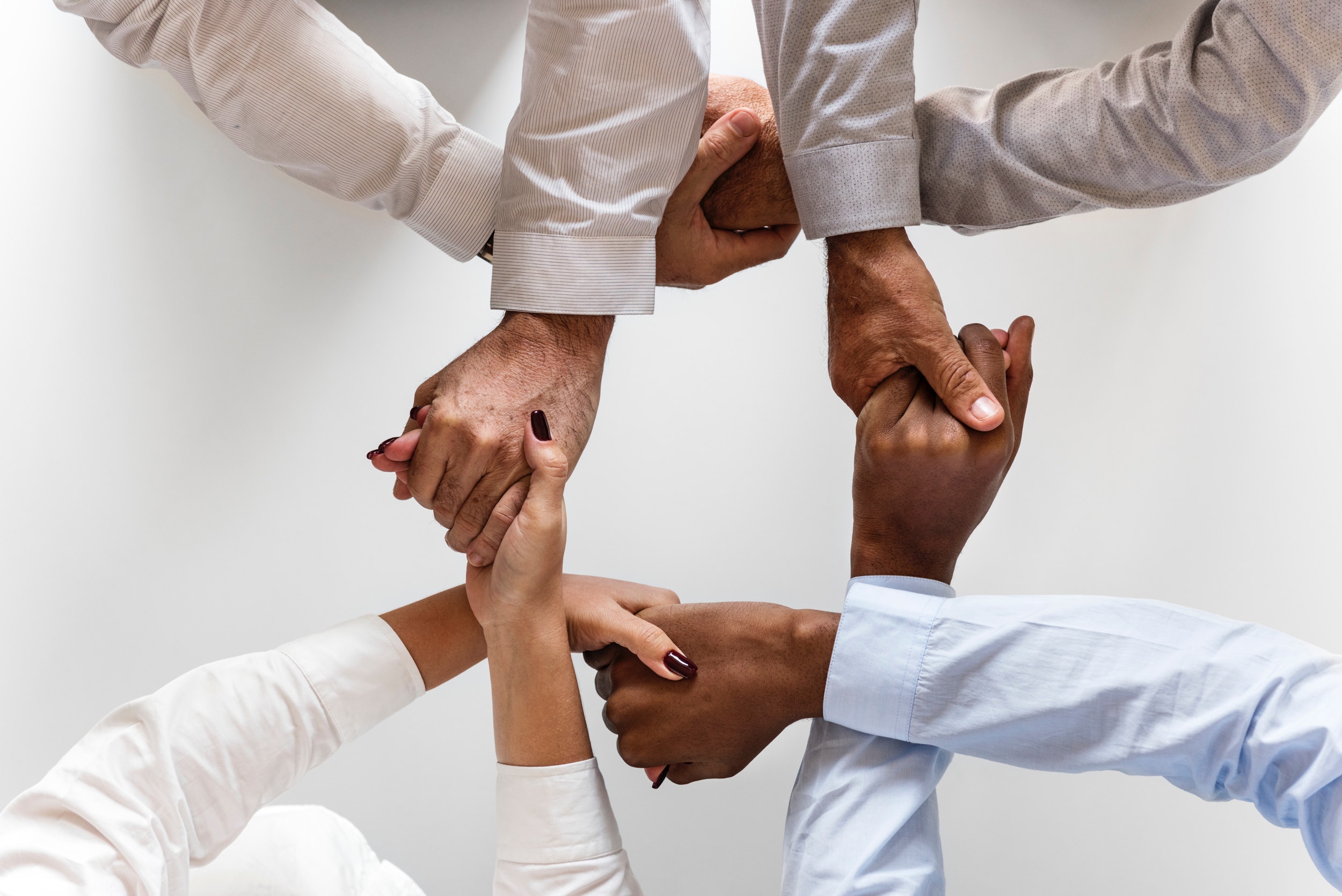 Sales Tools
That includes a phone, computer, CRM licensing, and other employee-related overhead costs that can range from $500-$5,000.
Opportunity Costs
Although difficult to quantify, attempting to build out your inside sales functions and using trial and error can lead to costly mistakes. If you hire a sales professional who is unfit for the job, firing them and re-hiring can be both costly and cause your company to lose out on sales. Additionally, you can make mistakes that cost money and time when it comes to formulating your sales strategy.
Acquirent Can Help
The reality is that it is easy to spend much more money and more effort trying to build the surprisingly expansive sales infrastructure that you need to operate your inside sales function. Replace your need to recruit, hire, train, develop, and manage sales professionals with our full-time recruiters, managers, CRM experts, and marketing professionals, while saving the expenses associated with payroll, benefits, and equipment. www.acquirent.com