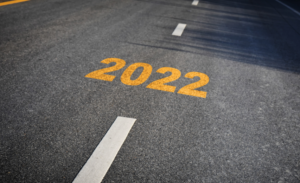 Sales Trends That Matter in 2022
What sales trends matter in 2022? With fresh opportunities for growth and increased customer satisfaction, the new year is an excellent time to revitalize your sales and marketing techniques.
Staying up-to-date with the latest in sales and marketing can feel like an overwhelming task. While it's important to adopt new sales techniques, you want these strategies to align with your company's current mission and values.
Unsure where to start? Here is a short list of our top sales trends that matter in 2022.
Sales Trends Around Automation in 2022
One of the top trends we notice for 2022 is an increase in sales automation. Automation often gets lumped in with "impersonal" sales strategies, but when used correctly, automation unlocks a plethora of opportunities for heightened personalization in the sales process.
Instead of saddling sales reps with time-consuming mindless tasks, automation delegates these responsibilities to automated systems. This enables sales reps to use their time to complete more important creative tasks and big-picture plans. Automation is an excellent way to lighten the load for your sales reps while still maintaining brand integrity and quality customer experience.
Social Selling
More businesses are turning to social media to serve as a promotional platform. Social selling isn't about providing instant gratification, rather it provides customers with consistent brand exposure. In fact, you might suspect that your social selling strategies aren't working if you expect immediate results!
Social selling is all about patience and nurturing customer engagement over a long period of time. By sharing appealing and relevant content on your social media profiles, customers consistently engage with your brand without the pressure to commit to a purchase. This way, when customers are ready to solve a problem, your product will be the first solution that comes to mind.
Multichannel Marketing
Multichannel marketing is a cohesive sales strategy emphasizing a seamless experience across all platforms including social media, email outreach and online presence. Essentially, instead of relying on one channel to provide marketing content, multichannel marketing focuses on providing customers with a wholistic experience.
Multichannel marketing caters to each customer's preferences by providing them with a user-friendly experience no matter how they choose to engage with your product. Want to make a purchase on Instagram? No problem. Interested in a product promoted via email? Multichannel marketing facilitates easy engagement and purchase opportunities no matter which channel your customer uses to engage with your product. According to Forbes, the current trend in online sales is only expected to grow: "e-commerce has seen tremendous growth over the last few years and is expected to account for 23.6% of all retail sales by 2025, compared to 11.0% in 2019."
Value-Based Selling
One of the most important sales trends for 2022 is value-based selling. Instead of focusing on selling customers the "best deal" or a "one-time-only offer," the aim of value-based selling is to provide customers with products that genuinely bring value to their lives.
While value-based selling might seem counterintuitive, demonstrating the value your product provides each customer solidifies trust in your brand. This strategy is also a great way to overcome price-based concerns by showing customers how your product can genuinely improve their experience and is therefore worth the price. Building positive relationships with customers will result in long-term clients down the road.
Ethical Practices
Sustainability is an oft-overlooked sales trend that is gaining popularity. Customers expect your company to be adopting more ethical and sustainable habits, and respond well to companies who practice transparency around eco-friendly improvements. Forbes describes this "earth talk" as part of a larger global trend towards sustainability: "Globally, 91% of consumers expect companies to be socially and environmentally responsible. But it's no longer enough for brands to claim to be sustainable—they must be transparent with their efforts and progress."
Whether you decide to offset your carbon footprint or to minimize waste, it's essential to demonstrate to your customers the actionable steps you're taking to help the planet.
Leap into the New Year with an Improved Sales Strategy
Now that you've explored new sales trends for 2022, it's time to put those ideas into action. One of the best ways to set your company up for success is to work with an outsourced sales development company like Acquirent.
At Acquirent, we are committed to providing our clients with personalized sales and marketing strategies as well as employee training programs and recruitment techniques. Our team of sales reps will work with your business to find solutions that fit your mission and align with your values. With our help, 2022 is guaranteed to be your most successful year yet.