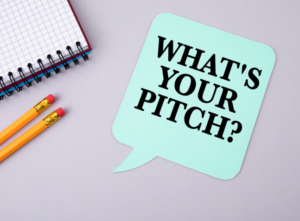 How to Practice Your Sales Pitch
Wondering how to practice your sales pitch? Whether you're new to sales or have years of experience, a finely honed sales pitch is integral to long-term success. After all, your sales pitch is often the first impression prospects have of your company, so it's essential for your pitch to be informative and engaging. A refined sales pitch should reflect your company's values and demonstrate your dedication to client satisfaction.
Practicing your sales pitch entails research, immersion, and personal development. Here are our top tips on how to develop your sales pitch so you can enter meetings with confidence.
Before You Practice Your Sales Pitch, Do Your Research
Before each meeting, familiarize yourself with the client's individual needs. This will equip you to demonstrate the unique benefits your product has to offer. Take time to learn about your client, review their business model, and outline how your product provides unique solutions to their problems. The more prepared you are, the more you'll be able to anticipate questions and provide insights into your product.
Use Immersive Practice Methods
Practice really does make perfect. All salespeople know that it's easy to be too wordy or formulaic when you're nervous. Our recommendation?
Find some colleagues and try sales pitch roll-playing exercises. Although you want your pitch to feel spontaneous, as you practice your pitch on various audiences you'll learn how to tailor your message to suit their needs. Have your partners ask challenging questions so you can practice giving thorough answers while maintaining your flow. Once you're familiar with your pitch and can consistently touch on key talking points, you won't need to focus on notes and will be able to improvise under pressure.
Seek Feedback from Leaders
Don't be afraid to ask for help. Asking senior salespeople or managers for feedback and advice is a fantastic opportunity for growth. Ask your mentors to elaborate your successes as well as your failures. It's just as important to learn about what's working as it is to examine areas that need improvement. Mentors will offer you insights into their own sales strategies, and are a valuable sounding-board as you improve your pitch.
Utilize Educational Resources
For successful salespeople, learning is a lifelong pursuit. Learn more about sales tactics and trends by utilizing educational resources. There are hundreds of excellent sources for sales advice and inspiration available online and through your company.
Resources include:
Books
Podcasts
Webinars
Live demonstrations
News articles
Once you've done the research, share your findings with your team members. Remember, building a strong sales team is a collaborative effort, and sharing your educational journey may inspire others to brush up on their own sales knowledge. Researching various selling strategies will help you find a sales pitch style that aligns with your strengths and values.
Work On Managing Nerves
A sales pitch isn't only about the information you share with the prospect. It's also about your presentation, demeanor, and mindset. Many salespeople experience nerves before they give a pitch, particularly if they are approaching a high-profile client. Managing your nerves in the face of an intimidating sales pitch is just as useful as memorizing product details or researching your client. A confident pitch is a strong start to the sales relationship.
Here are a few strategies you can use to help manage your nerves before an important meeting:
Practice slow calming breathing.
Avoid caffeinated beverages. The last thing your body needs is an extra jolt of adrenaline.
Use an outline that you can refer to during your pitch. This isn't the same as reading from notes, but will help ensure you touch on all the key points.
Practice Your Pitch: Training at Acquirent
At Acquirent, we provide specialized sales training programs with our internal team designed to increase your sales force's productivity and confidence. Our highly trained sales reps will work with your in-house salespeople to form a cohesive team oriented towards reaching common goals.
Don't have an in-house sales team? With Acquirent's flexible services you can outsource all your sales needs to our team of sales development reps. At Acquirent, we are committed to helping your company flourish by tailoring our approach to match your values and help you pursue your goals.
Contact us today to get your free quote.