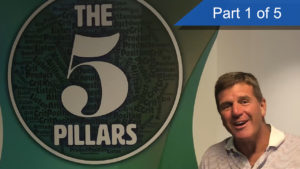 Most Important Attribute Of A Great Salesperson (Video) – Part 1 of 5
We believe there are 5 pillars that make up a great salesperson. But, the most important is having an undying positive attitude. This sets the tone for your day and your time selling. Without a positive attitude, the other pillars suffer. More importantly, having a positive attitude will help you engage better with your prospects while helping you reduce the stress associated with sales.
Your positive attitude will not only attract and influence prospects, but you'll enjoy the process more. Sales isn't easy and we can get beat up throughout the day. But, maintaining your positive attitude will help you prevail and become a more successful salesperson.
5 Pillars Of A Great Salesperson:
– Positive Attitude
– Ask Good Questions
– Shut Up & Listen
– Product Knowledge
– Grit
Learn more about outsourced sales now.