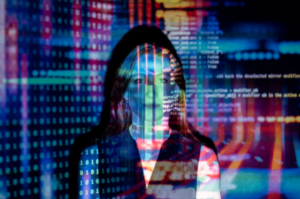 5 Strategies for Lead Generation at IT Companies
Developing a sustainable lead generation strategy is vital part of all successful IT companies. Lead generation is about more than just sales! In addition to helping your business grow by identifying potential customers, lead generation amplifies brand awareness across the industry.
Lead generation in IT is all about creating a streamlined online experience. This is achieved through sophisticated web design, omnichannel marketing, and online educational opportunities like webinars. Here's our guide on the best lead generation practices for IT companies in 2022.
5 Strategies for Lead Generation at IT Companies
#1 Create a Strong Landing Page
Every IT company needs to have a strong online identity. When potential customers visit your website, you want them to be engaged by your content and informed about your business. Landing pages are like your digital business card. A strong first impression goes a long way! Optimize your landing page by including elements like:
Appealing and legible lettering.
Striking and sophisticated graphics.
Relatable customer reviews.
Focused content.
Accessible links to other social media pages.
Remember, you don't need to include everything on your landing page. Keep the content focused on your company's mission and the unique solutions you offer your customers.
#2 Host Webinars
One of the best ways for an interested prospect to learn more about your business is through a webinar or Q&A session. View these educational offerings as an opportunity to answer questions, and also an opportunity to demonstrate your company's integrity and expertise to prospects. Webinars and other events where prospects have the opportunity to directly interact with your team are a fantastic way for prospects to build trust with your company. Make sure you offer regular webinars on a variety of industry-relevant topics to attract the broadest range of prospects.
#3 Offer Free Trials
Not many people buy a pair of shoes without trying them on first, and the same goes for investing in an IT service. One of the most common stumbling blocks for prospects interested in working with IT companies is a lack of hands-on experience. It's daunting to sign up for a service without getting to try it out first.
To remedy your prospects' hesitation, we suggest offering a free trial or demo of your product. For the best results make sure links to sign up for free trials are available on your landing page.  Signing up should be easy and intuitive, and shouldn't require your prospects to make a big commitment. Remember, the idea is to give prospects a chance to take your product for a spin, and not to lasso them into an ongoing contract right away.
#4 Lead Generation for IT Companies Benefit from Referrals
One of the best ways to find new business is by utilizing current customers as a resource. A kindly word of recommendation can go a long way. To encourage customers to pass along your information, offer a referral program.
Referral programs offer incentives for customers who recommend your company to colleagues and friends. Offer tokens of appreciation like discounts, giveaways, or free upgrades to show your gratitude. Referral programs are a great way to nurture current customers while expanding your business at the same time.
#5 Use an Omnichannel Approach
With ecommerce opportunities on the rise, it's not unusual for companies to have multiple online channels across social media. Having a Facebook, Twitter, and Instagram is a great way to reach more prospects, but it's important that these platforms present integrated content.
An omnichannel approach streamlines your online presence across multiple platforms. The idea is that customers have the same quality content no matter how they choose to interact with your brand. For example, customers browsing on Instagram should be able to effortlessly switch over to your website and vice versa. This gives customers a cohesive experience with your business, and makes their online interaction more enjoyable.
Outsourced Lead Generation Services for IT Companies
Sometimes, the most effective way to generate new leads is to call in the experts. At Acquirent, we specialize in everything from lead generation to marketing management all with the express goal to help your business thrive.
Acquirent's team works with your business to craft an actionable lead generation strategy that's tailored to attract your ideal customer. For new IT companies and established businesses alike, Acquirent prioritizes open communication and transparency to ensure a collaborative experience. Request your quote today!