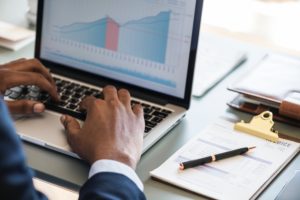 How to Improve Your Content Marketing Using Digital Analytics
How to Improve Your Content Marketing Using Digital Analytics
When it comes to content marketing, marketers know they need to inform their strategy with data, but that's not what happens in real life. According to Forrester, most managers only use 12% of the data they have. They're not sure what to look for, how to interpret it, or how to turn it into concrete action plans.
"For some companies, most of the data available to direct content creation comes from SEO, and is, therefore, driven by keywords as a reflection of audience demand. While there is value in understanding keyword popularity, that data alone is not enough to connect with customers in the most meaningful way," says the Content Marketing Institute.
So how can you bridge the gap between analytics and action plans? This article can help you use Google Analytics to find and use the information that is relevant to your content strategy, and turn data into something more powerful: insight.
4 Questions Your Data Should Answer
The trick to Google Analytics – even if you're a content marketer who's more comfortable with words and numbers – is to formulate very clear questions and see the graphs as a story. It tells you how your customers are interacting with your content, and what they do because of it.
What content do my customers like? See the pages and platforms that lead to the most conversions. Look at customer data to see their location, gadgets, preferences and more.
What are my content gaps? Keyword searches on your site and even poorly performing pages show you when customers can't find what they're looking for.
Where are they frustrated? Flag and fix the content areas where customers leave. Monitor for the two biggest pinpoints: slow loading times and poor optimization.
Where should I focus my efforts? Get the most out of a limited marketing budget or staff.
Monitor customer behavior and conversions
Google goals monitors a specific customer behavior (such as creating an account or clicking on a link) and marks every successful action as a conversion. You can use this to monitor your ad conversions (just create a unique landing page for each campaign) or how many people are viewing videos or downloadable content like ebooks.
You can set as much as 20 Google goals at a time. Choose from four different types:
Destination: they viewed a specific web page
Event: they performed a specific action
Duration: they stayed for a minimum time period
Page/screens per session: they visited a minimum number of pages
To set a Google goal, just click on the Admin button. Under View, click on Goals and select New Goal. From there, you'll be led through several drop-down menus that let you set the parameters. You can get very specific – for example, in Destination goal you can select steps they need to complete, which will also let you know if they're dropping off somewhere in the process.
Find out what they're searching for
What topics are people searching on your site? Go to the Behavior reports and select Site Search and search terms. You'll learn what your visitors typed into your search bar and how many of them left the website after getting the results.
You can use this information to discover good keyword phrases and blog topics or flag any gaps in your content. If you have a high exit percentage, then they didn't find what they wanted. Check if you're missing the content, using the wrong format or tone, or burying your information under tons of text.
High bounce rates can also flag technical issues like sluggish load times or poor tagging, or a need for internal links that will lead them to other pages that are related to this search query.
Put your CTA on your most popular pages
Some pages get a lot of traffic but have a high bounce rate or low engagement. If you're able to find that content and focus all your optimization efforts on them, you'll see significant results. After all, they're already there – you just need to nail down their attention.
To get his information, go to Behavior then Site Content and Landing Page. Select the Comparison feature (found on the top bar on the right side of the screen) and pick the metric you want to measure. In this case, it's Bounce Rate.
You'll see a list of all your pages, but it's best to narrow it down by typing a keyword on the search/filter field.
Learn about what visitors are interested in
Google Analytics can tell you a lot about your visitors – age, location, and the devices that they use – but more importantly, it can give you an insight on their interests. Go to the Audience section and select Affinity Categories Report. You'll see a list that includes Technophiles, Travel Buffs, Music Lovers, and more.
Look at which affinity groups have high traffic and conversions and use this to shape marketing campaigns, editorial calendars and advertising strategy. As they say, cast your net where the fish are biting.
Google also gives In-Market Segments that show that products your visitors want to buy. The categories are vague (ex: Home & Garden, Financial Services) but they can help you target ads and promos to customers who are ready to shop.
Flag site issues that are making them leave
Content marketers protect the customer experience, so you should find and correct any technical issues that could be pushing them off your website. The two biggest problems are site speed and mobile optimization.
Studies show that people leave a page that doesn't load in 3 seconds. To find your slow pages, go to Site Speed and pick Page Timings. You can also select the Speed Suggestions Report to find out how to improve your load times.
To know how your website performs on mobile devices, click on Audience, then Mobile and Overview. Check if your site does badly on just one type of device or all of them. You can also set up a Google goal for mobile traffic and conversions.
Since Google now includes mobile optimization in its ranking scores, it's really important to get this right. Poor mobile optimizations will also affect the success of any ads you run on social media, since users tend to check Facebook, Instagram and Youtube on their phones.
Learn the best day and time to add content
You can hack your own content heatmap using Google Analytics and Excel. It can tell you when to launch a new campaign or the safest time to shut the site down for maintenance.
Just click on Custom Reports and click Create a New Report. Add the dimensions: visits, organic searches, and then hour (found under Other). Save the report.
From here, you'll see how many visitors you get at different hours of the day. Export this information to Excel to make graphs or a pivot table. To make a heat map, just apply conditional formatting based on the value in the cell.
Turn Data into Action Plans
Collecting data is one thing; using it to create a strong content strategy requires a different mindset. Here are some tips on what you can do:
Link numbers to customer behavior. Don't collect data blindly. Ask yourself what behavior you're trying to monitor, and what metrics you'll use to determine whether you're speaking to them properly.
Use segmentation. Group your visitors so you can get more concrete insights. You can never create content that pleases every kind of customer persona. Segmentation lets you see not just what works, but what works for this type of visitor.
Place data in the right context. Listen to data, but also listen to people. Talk to your sales team and customer representatives. Organize focus groups with your target audiences. See how the data confirms or adds to what they say, or if there's a disconnect between numbers and qualitative observations that hint at another issue.
Make intelligent risks. Run A/B experiments with your content. Monitor how a little change in your content can improve bounce rates or conversions. Data frees you to take these risks because you can see what works and doesn't, and learn more quickly.
Remember, tools gather data, but content marketers glean insights. See Google Analytics as part of a bigger content marketing strategy that includes immersing yourself in the customer experience and understanding your business. As W. E. B. Du Bois said, "When you have mastered numbers, you will in fact no longer be reading numbers, any more than you read words when reading books. You will be reading meanings."
Author Bio: Danielle Canstello is party of the content marketing team at Pyramid Analytics. They provide enterprise level analytics and business intelligence software. In her spare time, she writes around the web to spread her knowledge of the marketing, business intelligence and analytics industries.