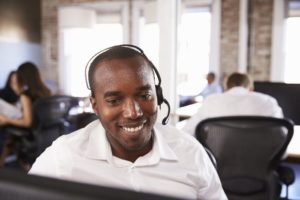 How Outsourced Marketing Can Benefit Your Business
6 Big Benefits Of Outsourced Marketing And Sales
Outsourcing has proved to be a powerful business tool used by millions of companies worldwide. The following six benefits of outsourcing, or the practice of using outside help to execute tasks for your company, has numerous advantages. Acquirent has been providing best-in-class B2B outsourced sales for over a decade, and we've worked with companies of all sizes and industries to recruit, train, and manage their inside sales teams and provide marketing support.
1. It Cuts Down Running Costs
This is probably one of the greatest advantages of outsourcing. Consider this statistic: salaries alone are just 70% of an employee's total wage in most cases. The other 30% goes to taxes and benefits. What if you can save this 30%? That's huge. Well, you can with outsourced marketing. As an entrepreneur, you understand the numerous advantages of having extra cash to redistribute within the business framework. Outsourced marketing gives you these advantages by converting fixed cost into variable cost for re-investment.
2. More Objectivity
Insiders of a business may have deluded ideas about the business due to some sentimental feelings and this may hamper objectivity. Outsourced staff for your sales is more likely to look at things objectively, which benefits the business by way of better decisions.
3. It Gives You More Time To Focus On The Core Objective Of The Business
A production firm, for instance, will need all hands on deck for peak production of optimum quality. The advertorial and sales can be delegated to industry experts, like Acquirent, that can fill in the gap between production and sales. With sales delegated, there is room for more innovations on the core objectives of the business. This guarantees an overall robust system that customers find appealing.
4. It Grants You Access To A Wide Range Of Skill Sets
Professional outsourced service organizations have experts in every key area of sales and marketing, ranging from promotional graphic designers to sales experts and digital marketing specialists. Outsourcing gives your organization direct access to these professionals, so your business reaps the benefits from an experienced touch. Simply put, outsourcing can help with the planning and execution of your sales and marketing strategy.
5. A Chance To Utilize Recent Tools And Trends
Marketing is not stagnant.  It's always evolving due to constant changes in customer behavior in terms of how and why they buy. It is important then to keep up with these trends and utilize newer technologies in pursuit and conversion of leads. The best outsourced solution provider for sales and marketing is always on the forefront of these trends and tools and would work with you to boost your business with them.
6. Accountability That Can Lead to Increased ROI
In the prevailing economic climate of today, companies are not willing to spend without a measurable result in return. An outsourced sales and marketing team, such as ours, is always willing to deliver contractual terms and this is usually the case because we know that our reputation and business is on the line.
Interested to learn how the benefits of outsourced sales and marketing can apply to your business? Contact Acquirent for your best outsourced solution for sales and marketing.