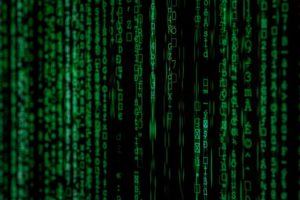 VLOG: Effectively Utilizing CRM
CRMs are powerful tools that have revolutionized the way people sell products – effectively utilizing CRM will determine the success or failure of your business. Features critical to the sales cycle, like following up with clients, taking careful notes on who the best person in a company to contact is, and even who to call in the first place, have been automated and optimized with features like call cadences, power dialers, and other plugins that keep everything in a centralized repository, so that all of the information you need to close a deal is available at the click of a button.
With such a powerful tool available, how can you take advantage of technology in sales? Kevin Morrissey sat down with us to talk about how to use this tool effectively to increase revenue.
What's in a CRM?
CRM, or Customer Relationship Management, is the approach companies take to current and future customers. More specifically, it utilizes data to improve upon business relationships. While it defines a process, companies frequently use the term to refer to a CRM system. Their customizability makes them versatile for a variety of business types. Sales, customer service, business development, and recruiting are all manageable under the CRM system. Whether managing many leads or few, long sales cycle or short, a CRM can fit your business.
We utilize Salesforce, but many other CRMs are out there. Some are industry specific, some are just highly customized with multiple plugins. We can't tell you what the best match for your business will be, but a versatile platform allows for wiggle room. Consider tools that can work with a CRM. Hoopla, for instance, is a performance application that monitors KPI. FrontSpin can help allocate qualified leads. Utilizing these into your process will ensure optimal results.
Being a salesforce shop, we know quite a bit about managing employees utilizing a CRM. The variety of businesses we work with require unique solutions for each company. Common among all of these are quality salespeople closing deals. Here's how we do it.
Utilizing a CRM as a Sales Manager
A CRM can change the way that you close deals, but requires skillful management to execute properly. The key to effective CRM usage is having a uniform process that all of your salespeople utilize. This is critical for forecasting and managing all of the important data and analytics.
Set specific guidelines in advance before implementation. This means logging call notes, updating phone numbers emails, and setting accurate revenue amounts. When presenting to senior management, you will want to know these things to prove benchmarks are being hit. At Acquirent we utilize weekly or biweekly meetings to ensure quality control. As a sales manager, you are the link between the people making the calls and ensuring the client is satisfied. A process that is uniform will ensure success.
The data that emerges from this process will also give you the tools to improve what you're already doing. This is why careful note-taking is essential. You can use this software to discover emergent patterns. Maybe the people you are calling are not in the correct department. Maybe common problems are preventing you from closing deals. Interpreting this data will help you be more effective at sales management.
Utilizing a CRM as a Salesperson
As a salesperson, your CRM is your roadmap to success. Call cadences are a powerful tool for keeping on top of deals. As any effective salesperson knows, time can kill a deal. Stay on top of the work that you are doing. Take effective notes to ensure that all the information that you need is available at any given time. The human brain is not effective at storing precise information for long periods of time. While you might intuitively believe that you will remember details from a call, 100 touches a day can limit how much you are able to process, meaning that crucial details can be lost in the pipeline and lead to frustration, missed deals, and failure.
The most important details you can log are details on who the decision maker is (along with their direct extension, if applicable), tracking prospective leads, and any notes regarding a specific person. The account that I manage requires developing long term relationships with customers and ensuring their satisfaction. My note taking revolves a lot around their developing needs and their demeanor. Are they high-maintenance or low-maintenance? Do they have any major projects coming up that will require me to be actively managing them? When are their periods of greatest usage? These things ensure that I continue to be successful at my job.
Conclusion
The CRM is a powerful tool. Use it! In order to effectively utilize the software, develop a uniform strategy. While multiple accounts may use a CRM differently, things detail-oriented note-taking, correct contact information, and proper cadence use will determine your success or failure.