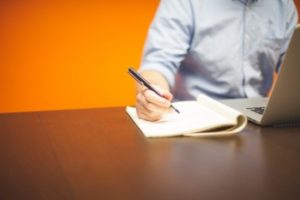 Content to Drive Sales Conversations
Recently, Acquirent had the pleasure of sponsoring a webinar hosted by our Austin, Texas friends at Sales Engine.  Sales Engine is a content marketing agency specializing in B2B Lead Generation.  Content marketing means creating and distributing relevant and consistent media of value to a specific audience. During the recent webinar, Mike Vannoy (COO) talked about how organizations can leverage content marketing to drive more sales conversations for their sales professionals.  The following are some tips from Mike:
Generate Thought-provoking Content – For many organizations, this is tough…. But content ideas are all around us.
Content Needs to Live on a Blog – specifically, your company's blog! Generating amazing content is useless if you aren't going to drive prospective clients to your website.
Multimedia Options (User Preferences) – Most people like options… so give them what they want. Your content needs to come in many forms (think white papers, infographics, videos, blog posts, etc.)
Publication Schedule – to really get the most out of content marketing, organizations must have consistent pressure—appropriate timing of content. The best way to provide consistent pressure is to adhere to a content calendar or publication schedule.
Multi-Channel Distribution – Not only its key to creating content, but you must publish it so people can find it in ways they want to find it(i.e. newsletters, blogs, social, etc.). Not everyone consumes content the same way…. offer options.
The cost to Acquire New Clients (CTAs) – Without calls to action in the marketing, all you are doing is branding.
Use Marketing Technology to Your (Sales Team's) Advantage – Marketing automation is here to stay. It is a powerful tool that can make the reaction to your amazing content actionable.  Your sales team will thank you!!!
Happy Selling (and Marketing),
GW