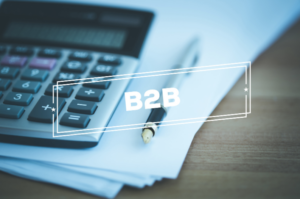 What is Cold Email Marketing?
Cold email marketing is an effective, scalable, and easy-to-implement marketing strategy used to help your business reach new prospects. Think of cold email marketing as a form of cold calling. Like cold calling, you're reaching out to prospects who have no prior relationship with your company in hopes of starting a conversation. The aim is to peak your customers' interest and demonstrate how your company provides the solutions they are looking for.
Still not sure how to make cold email marketing work for you? Here's our guide to help you understand the ins and outs of successful cold email marketing.
How to Differentiate Successful Cold Emails from Spam
Occasionally, cold emails may get caught in your prospects' spam folder. To help differentiate cold emails from spam, make sure they are being sent from a legitimate email address and delivered to a legitimate email address. Additionally, minimize the number of attachments and links included in the email, as too many links might automatically flag unsolicited communications as spam.
Getting Started with Cold Email Marketing
Whether you're creating a list of prospects to crafting the perfect email, cold email marketing takes time and effort to implement as part of your business strategy. Here is our step-by-step guide to implementing cold email marketing as part of your business plan.
Create a List of Prospects
Before you send a single email you need to know who you're contacting. Establishing viable leads is an essential part of successful cold emailing, and this process begins with defining your ideal customer profile. An ideal customer profile is a general description of the type of prospect you're aiming your products toward. Ideal customer profiles help you narrow down the search field, and refine your content to appeal to your specific target audience. These profiles might take into consideration buyer traits like geographic location, demographics, and platforms used to interact with your product. At the end of the day a list of prospects is all you need to start an effective email campaign.
Use a Snappy Subject Line
The subject line of an email is like the first impression on a blind date. If your subject line is generic, vague, or too wordy, you'll likely lose the interest of your prospect immediately. Decision makers are often so bombarded with email communication that only the most compelling and intriguing emails are memorable, let alone engaging.
To this end, focus on making your subject line snappy, fun, and surprising. We recommend using questions as part of your subject line, and engaging the client through approachable language. Keep things professional but lighthearted. Subject lines that come off as stilted or formal may be off-putting.
Be Judicious with Your Email Content
It's tempting to be overly explanatory in an initial email. After all, you want to try to impress your prospect with your innovation and problem-solving skills. The problem is that long-winded email communications get brushed under the rug in favor of more accessible content.
Emails should be short and to the point. They should convey the necessary information like how your product stands out from the competition, and why you are a great match for your prospects' needs. Hopefully, your prospect will be intrigued and will follow-up with you to learn more about your product.
Add a Strong Email Signature
The signature at the end of your email can tell a prospect a lot about you and your company. Your signature lends validity to your email and also provides your prospect with instant resources if they want to learn more about your company and product. Signatures should include your phone number, email address, title, and if possible, a photo. This way, your prospect can put a face to a name and will feel like this communication is coming from a real person instead of an automated source.
Follow Up
Cold email marketing is all about the follow up. In most cases, your prospect won't get back to you after only one cold email. The trick is to be consistent in your communication efforts, and to provide your customer with new information and resources with each communication attempt. You want to make your emails feel useful and purposeful beyond just getting your prospects' attention.
Develop Your Prospects with a Lead Generation Company
Instead of relying on your in-house team to generate a list of viable leads, consider working with a professional lead development service. Acquirent's team is dedicated to finding you a list of prospects hand-picked to match your ideal customer profile. With our team of expert sales development reps, marketing expertise, and sales enablement technology, Acquirent is equipped to offer results that fit your specific needs.
Don't wait to start the next chapter of your professional life. Contact Acquirent today and start planning for your future success.