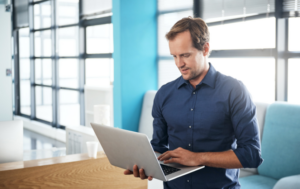 Picking the Best SDR Outsourcing Company
Using the best SDR outsourcing company is a great way to expand brand awareness and gain new business. Working with outsourced sales development reps who specialize in lead generation, sales technology, and cold calling lessens the load on your in-house team, and opens the doors for unexplored business opportunities.
With so many outsourced SDR companies to choose from, selecting the right team is a daunting task. When considering options for an outsourced sales partner, it's important to factor in elements like personnel, transparency, and cost.
Here are our top tips on how to find a sales outsourcing company that aligns with your business goals.
Elements to Consider When Choosing an SDR Outsourcing Company
Our first piece of advice? Don't jump at the first option you see. It's important to compare efficacy, prices, and infrastructure across contenders to gain a better understanding of the kind of outsourcing service that meshes with your company's culture and upholds your values.
Use Referrals – Referrals are a fantastic resource when it comes to selecting a sales outsourcing service. Reach out to trusted business owners, fellow companies, and professional connections for recommendations. Of course, keep in mind that all businesses are unique and may not prioritize the same qualities you're searching for in an outsourced sales company.
Pay Attention to the Personnel – When selecting a sales outsourcing company, it's essential to respect the team of reps you're working with. Pay attention to elements like personnel recruitment, retention, and experience. Ask how this company recruits reps, and what kind of prior experience they bring to the table. Don't settle for reps who will produce sub-par leads, as this will only end up being a waste of money.
Prioritize Transparent Communication – Without effective communication, your partnership with an outsourced sales company will likely be unproductive. Ask up-front about expectations, methods of communication, and how to provide feedback and training to reps. If a company seems reluctant to promise transparency and accountability, be wary moving forward.
Crunch the Numbers – It may seem obvious, but it's crucial to ensure your budget has room for an outsourced sales company. Do research into company fees, contract options, and flexibility to determine whether or not a company fits into your financial plan.
Explore Alignment – Finally, it's vital to assess whether or not a potential outsourcing company aligns with your values and offers the services you need. Remember, some sales outsourcing companies have more (or less) experience depending on the industry and requirements, so double-check that your choice has worked with your industry before, or has relevant previous experience to bring to the table.
The Benefits of Using the Best SDR Outsourcing Company
While every company might hope to gain different benefits from an outsourced SDR service, here are some of the most common ways that an SDR service contributes to the health of your business.
It Saves You Money – In the long-run, working with an outsourced SDR team is more cost-effective than hiring an in-house team. The cost of hiring workers, training them, and paying for salaries and benefits, ends up costing more money than simply outsourcing the labor to a professional sales development service.
You Gain Fast Results – Training any sales rep, even outsourced reps, takes time and resources. However, onboarding reps who already have a wealth of experience and expertise is much simpler than starting from scratch with a new recruit. Due to their prior experience in sales, outsourced SDRs are quick-to-learn and highly efficient when it comes to implementing your sales strategies.
You Expand Your Market – Hiring an outsourced team is a great choice if you're hoping to break into a new market. Maybe your company has recently relocated, expanded products, or rebranded. In any case, working with a team of dedicated sales reps who are solely focused on lead generation and sales development is a sure-fire way to expand the reach of your brand.
You Support Your In-House Team – Hiring an outsourced sales development company is a positive choice both for your business and your in-house team. Relieving in-house reps of arduous sales tasks like cold calling and lead generation allows them to focus more on big-picture projects and specialized jobs.
Work With the Best SDR Outsourcing Company at Acquirent
Looking for the perfect match? Our team at Acquirent combines leading industry experience with impeccable customer support to offer our partners unparalleled lead generation services. Our team of SDRs provides high-quality leads to a large variety of clients across multiple industries. Plus, at Acquirent, we are dedicated to providing our customers with 100% transparency throughout their process. It's time to embrace your outsourcing journey today.