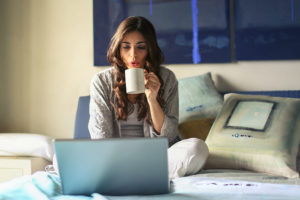 5 Important Tips for Successfully Coaching Remote Workers
The benefits of working remotely simply cannot be overstated, and many sales-oriented companies across the globe are discovering them. Despite the benefits, sales managers and leaders are struggling to coach their remote employees effectively. Below are five important tips for better coaching sessions with your remote workers. 
#1 – Coach Live Calls
One of the best things you can do to ensure that your sales agents are performing according to your company's standards involves coaching live calls rather than recorded ones. In this manner, and with the right tools, you can offer help and guidance while the agent is on the call rather than after the fact. When an agent is struggling to implement a fundamental or overcome a specific objection, real-time help can help to reinforce solutions. 
#2 – Consider Outsourcing Your Sales Department
If your company is new and growing, but you aren't sure that you're quite ready to hire full-time agents and managers, you might consider outsourcing your sales team altogether. In doing so, the coaching falls on the partner company rather than on you. Just do your research to make sure the company you choose hires only the best agents – and that they do their best to represent your company as you see fit. 
#3 – Use Collaboration Tools
Remote workers fare better (and are happier) when they are given the opportunity to chat with their coworkers. Make use of collaboration tools that allow "teams" of agents to chat with one another or even host healthy competitions for sales. These might involve a chatroom for specific teams or even a weekly video call. The latter is a more dynamic option that can help keep the momentum going. You might even choose to set up a Facebook group just for your call center agents so they can get to know one another. 
#4 – Offer Rewards and Motivation
When agents meet their sales goals, it's important to reward them accordingly. A cash bonus is wonderful, but sometimes recognition alone is all it takes to motivate people to succeed. Acknowledging agents who meet and surpass their goals during weekly meetings is a great idea, and you might even choose to give those agents the floor so they can share their tips for success with others. 
#5 – Get Their Feedback
While coaching and giving your feedback to your agents is certainly important, don't overlook the importance of listening to your agents' feedback at the same time. Take the time to understand what their daily lives are like and the struggles they experience at work. Listen to them when they offer suggestions for improvement, and take their complaints seriously, too. It's the best way to keep everyone happy, and happy sales agents make more sales. 
Coaching remote workers is about much more than pointing out which metrics were reached or missed and offering advice. It's also about providing your workers with opportunities to learn and be heard, which is important not only for their wellbeing but also for your company's success.